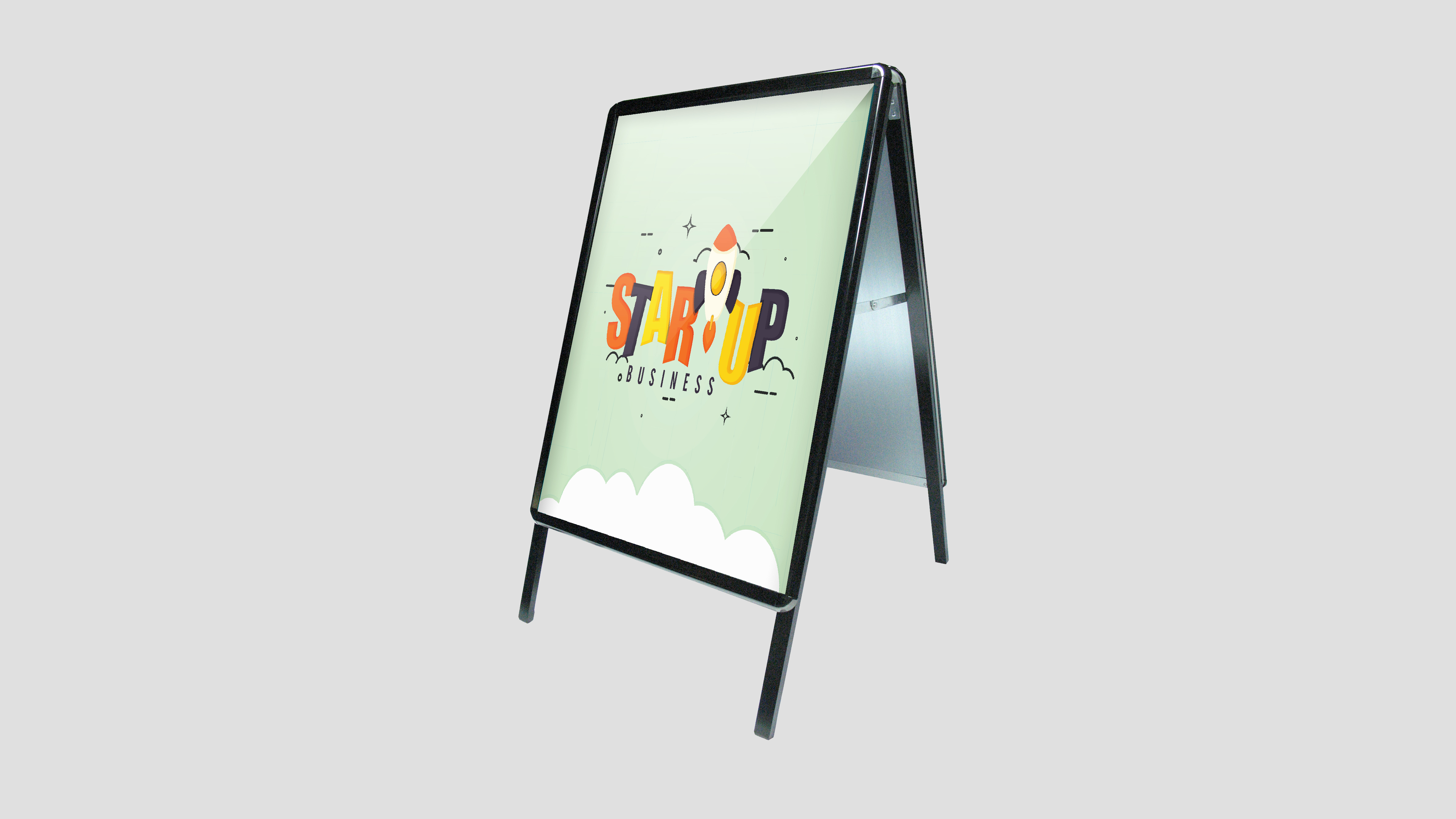 A Frame Signs
The A-Master is a double sided poster display that is available in a range of sizes from A1 to A2, it comes with a front opening aluminium snap frame with rounded corners, it also has a Perspex anti-glare poster cover to protect your poster from the elements. The A frame has hinged locking arms to keep the A-Master open and in position. The display folds flat for storage and is available in black or silver. Two posters will be provided all you have to do is insert them and away you go.
Choose Printing Options

A-Board Frame and Posters.
Print: Digital eco friendly UV ink CMYK+LmLc.
Print method: Direct to Material.
Size: A2 or A1

Frame Colour:

Silver anodised or black powder coat finished.
Material: Front opening aluminium snap frames with rounded corners for safety (32mm profile), Anti-glare poster covers with high UV resistance, Galvanised steel back panels, hinged locking arms and rubberised feet for optimum weight and stability. Posters are Waterproof Material with Eco Friendly Ink CMYK+LmLc
Need artwork producing? We have an outstanding design Team here at Purple Monkey, capable of a quick turnaround to meet your deadlines. We simply charge £30.00 an hour + VAT.
Simple Change: If you have a simple change to the artwork file then give us a call on 01745 341671, this could take less than 1 hour and less than £30.00 + VAT.
Order Summary
Product Name
A-Board with Posters
Turnaround
Standard: 4-5 Working Days (files before 11.00)