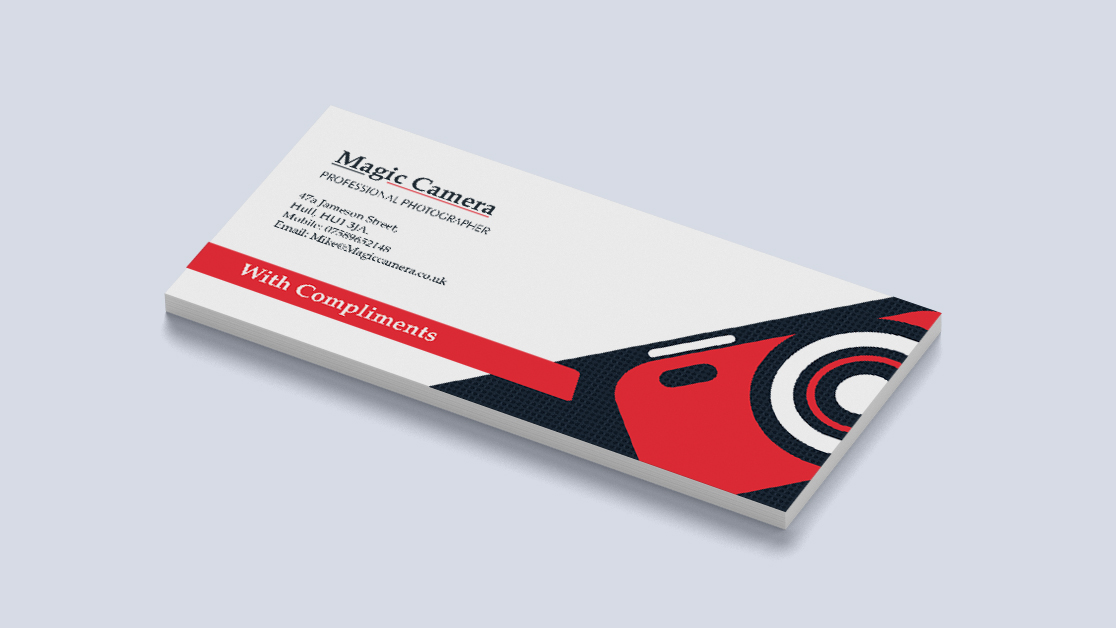 Compliment Slip Printing
At Purple Monkey we get the importance of reinforcing your brand name on even the most basic of your business products. Compliment slips are a simple and cost effective way to sustain your company's visibility, which your clients will remember every time you send them a brochure, invoice or contract. A compliment slip should reflect the unique corporate image that your clients instantly associate with you, using the same design that they will recognise as your brand identity. Digitally printed in four colour process, on 100gsm or 120gsm uncoated single or double sided DL (210mm x 99mm). Quantities from 500-5,000.
Choose Printing Options

Compliment Slips
High Quality 100gsm or 120gsm Uncoated paper.
Print: The Latest Digital Print Technology.
Print method: Direct to Material.
Printed: Single or double sided.
Material: 100gsm Silk or 120gsm Uncoated paper.
Need artwork producing? we have an outstanding design Team here at Purple Monkey, capable of a quick turnaround to meet your deadlines. We simply charge £30.00 an hour + VAT.

Simple Change:

If you have a simple change to the artwork file then give us a call on 01745 341671, this could take less than 1 hour and less than £30.00 + VAT.
Order Summary
Product Name
Compliment Slips
Turnaround
Standard: 4-5 Working Days (files before 11.00)