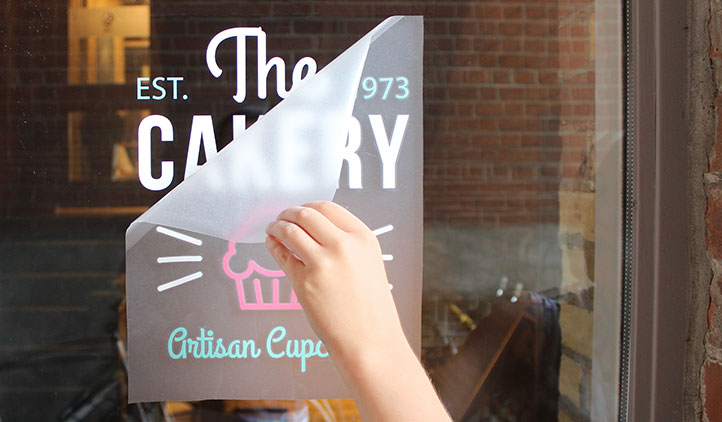 Custom Window Graphics
Catch the eye of passers-by with high impact cut out window graphics in the recent years, companies have started using cut out graphics to promote their company branding, products or services with offers of promotions and even opening hours. Our cut out vinyl is built to last it can be applied on the inside or outside of the window and will be supplied with a semi clear application tape over the cut vinyl so you can easily apply if the cut-out vinyl is for the wall or a van we can cut the vinyl the correct way around and apply the application tape for your easy install there is 17 colours to choose from but if you can't find what you are looking for just ask we will be happy to help.
Choose Printing Options

Self Adhesive Cut Out Vinyl.
Material: 75 micron Permanent adhesive vinyl
Applications: Interior smooth clean walls, Window Signage, Vehicle Graphics.
Need artwork producing? We have an outstanding design Team here at Purple Monkey, capable of a quick turnaround to meet your deadlines. We simply charge £30.00 an hour + VAT.
Simple Change: If you have a simple change to the artwork file then give us a call on 01745 341671, this could take less than 1 hour and less than £30.00 + VAT.
Safe zone: Keep all text 10mm from edge and a 3mm bleed all-around.
Text: All text must be outlined.
All supplied artwork:
Format:
Order Summary
Product Name
Self Adhesive Cut Out Vinyl
Turnaround
Standard: 4-5 Working Days (files before 11.00)