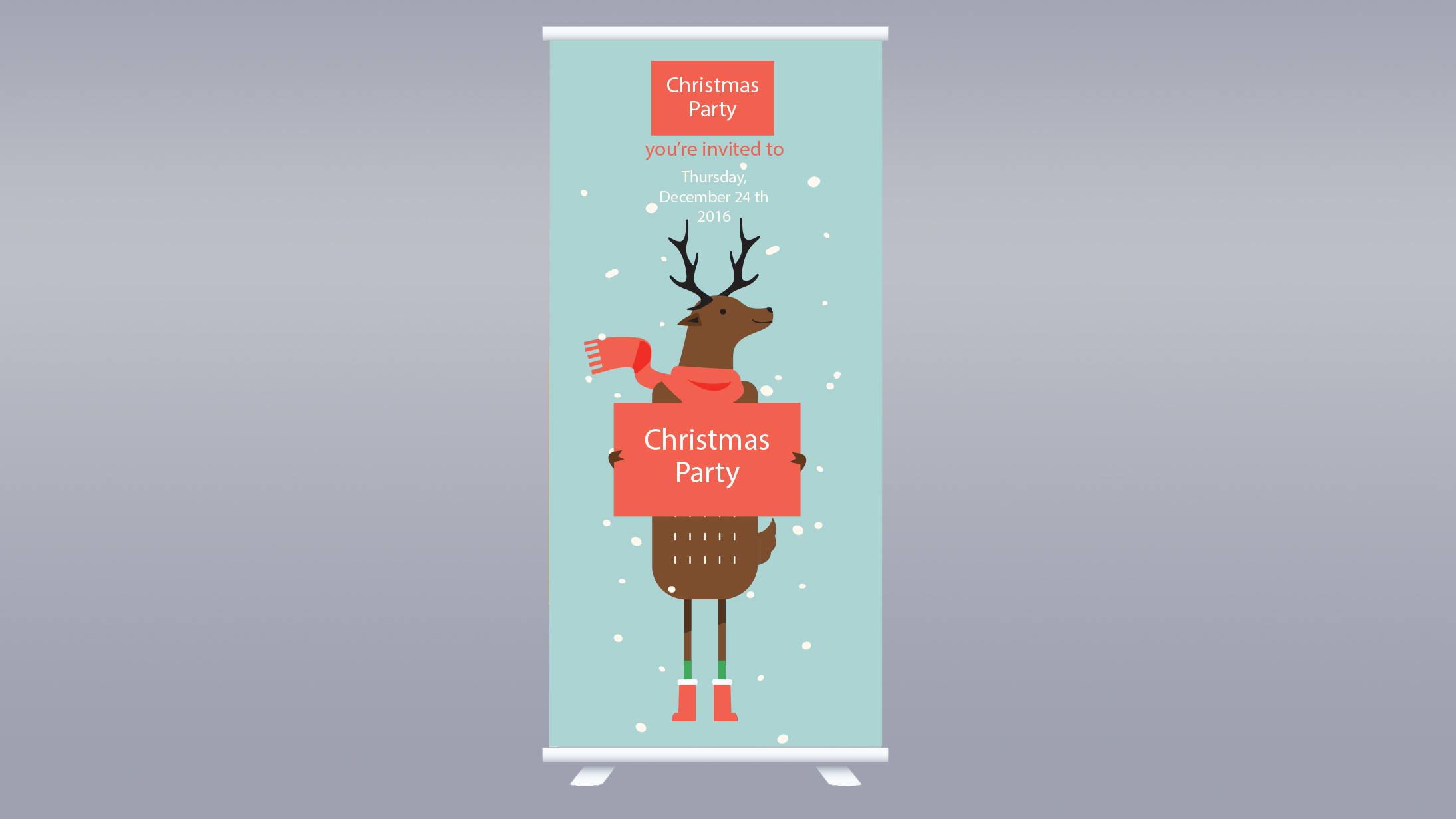 Double Sided Roller Banners
Double-Sided or twin roller banners come with their own self-supporting stands, with two pull-up panels set back to back, so your displays can be viewed from both sides. Printed on 510gsm front-lit, roll-up media, with grey reverse and excellent stay-flat properties, Purple Monkey's Double-Sided roller banners offer great tensile strength and durability. Digitally printed with our long-lasting, eco-friendly UV inks, these banners are perfect for product displays and exhibitions where you need all-round visibility, such as shopping centres or trade exhibitions. Double-Sided banners are sized 2000mm x 800mm. Quantities 1-100. The banner includes a lightweight carry case for easy transportation.
Choose Printing Options

Double Sided Roller Banners
Double Sided Roller Banners.
Print: Digital eco friendly UV ink CMYK+LmLc.

Print method:

Direct to Material.
Material: PVC multilayer material, smooth surface and grey or white back.

Cassette:

This Double sided banner is designed to impress. With chrome end caps and a standard graphic height of 2000mm, it is a durable display with big impact
Size: 800mm x 2000mm.
Need artwork producing? We have an outstanding design Team here at Purple Monkey, capable of a quick turnaround to meet your deadlines. We simply charge £30.00 an hour + VAT.
Simple Change: If you have a simple change to the artwork file then give us a call on 01745 341671, this could take less than 1 hour and less than £30.00 + VAT.
Double Sided Roller Banner Template

PDF Template Download

PSD Template Download

JPEG Template Download
Order Summary
Product Name
Double Sided Roller Banners
Turnaround
Standard: 4-5 Working Days (files before 11.00)