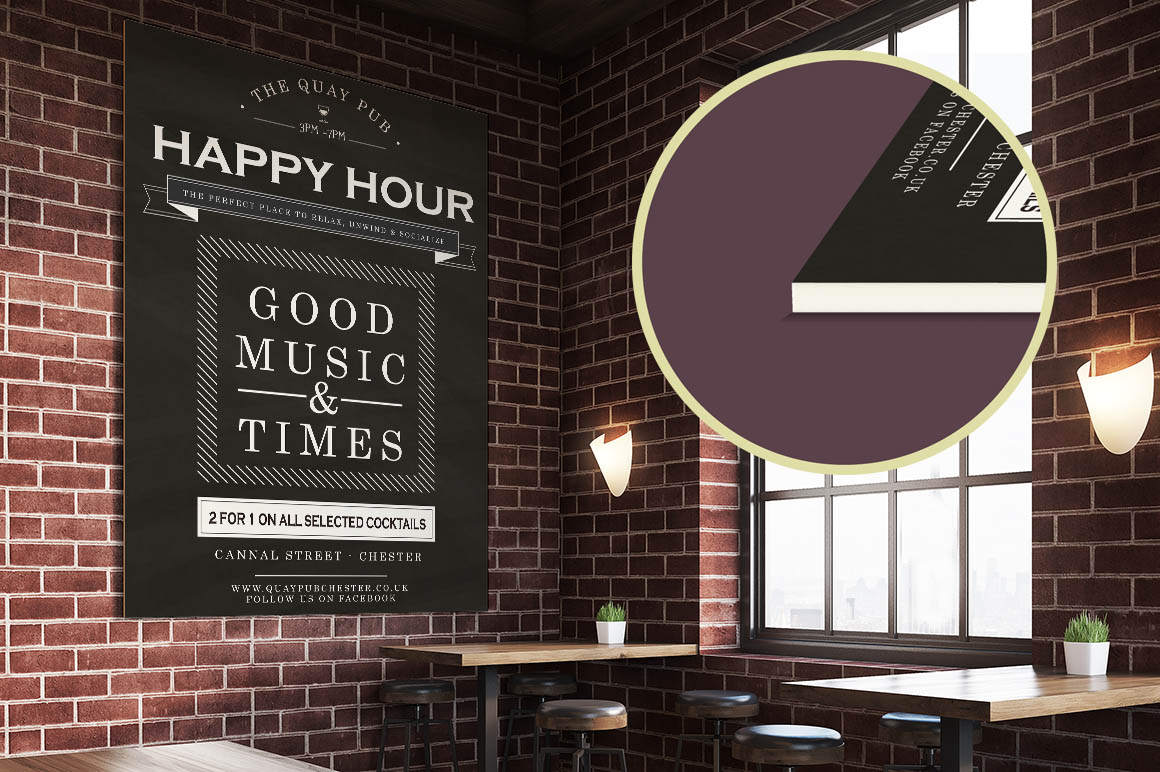 The benefits of printing on foamex for signs and displays
20 October 2017
If you are in the market for signs and displays, you should certainly not discount foamex board printing. That's because there are so many reasons why foamex is a beneficial material, and in this blog, we will throw a spotlight on some of these:
Foamex Boards are are long lasting
If you are investing in signs or displays, unless they are for a one off event such as a conference or exhibition, it seems there is a fairly big chance that you'll want them to last for a long time. That's where foamex comes in, providing you with a surface on which imagery is less likely to be damaged by scratches. For individuals and organisations who are using their signs and displays outdoors, this can make all the difference in terms of their longevity.
Printing on Foamex provides fast turnaround times
Are you involved in a project which is nearing its deadline, and need to get your signs and displays made and ready to go? Foamex signs could be your saviour, because they are recognised as reducing the length of the printing process. This means a quick turnaround, which can also be useful with last minute printing requirements.
Foamex signs are cost effective
For any marketing manager or office chief, there is typically always the requirement to keep a close eye on budget. For this reason, foamex can make perfect sense, offering you a low cost material which can help keep marketing overheads down, while not compromising image quality once the printing is done. Foamex can handle high definition graphics from large files, but won't cost you the earth.
Printed Foamex is easy to transport
If you have a marketing operation which is on the road, foamex can provide the key to a lightweight solution which ticks all your boxes. Also, the problem of size which comes with transportation is also negated, as foamex can be made in separate panels which are simply slotted together to create bigger displays once they are unpacked at a destination.
As you can see from the benefits above, there are no shortage of factors behind why foamex boards are in such high demand in the sales and marketing world. So to try it for yourself, contact a trusted foamex supplier today!
Foamex Board Printing With Purple Monkey
Purple Monkey is a new and adventurous company based near Rhyl, North Wales. We never say no to a challenge, we're experts in the field of direct digital printing, and we can undertake any project, no matter how big or how small, with fast, reliable and compelling results. We'd like to say that we can print on anything – though so far, we are having a little difficulty with printing on actual monkeys.
Upload your own photos, designs or artwork, to produce the most personal and beautifully customised results that even a Purple Monkey could envisage or drop us a line today to ask our expert team if you need any advise or assistance.