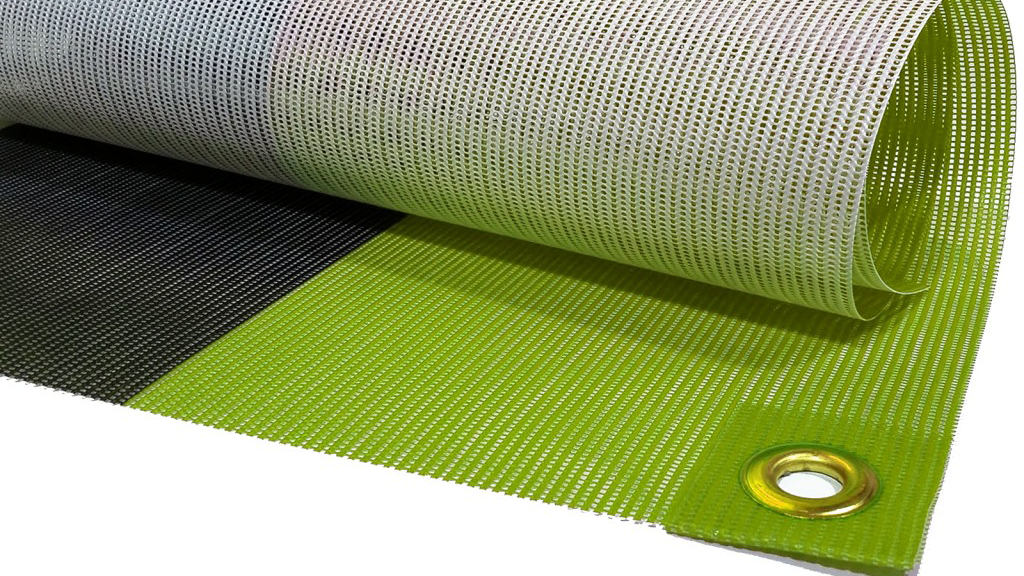 Mesh Banner Printing in Chester
Mesh banners are ideal for outdoor advertising as they allow wind and light to pass through them. The mesh format heavily reduces the amount of flapping and billowing an outdoor banner may experience. Mesh banners are frequently used in locations across Chester including outdoor events such as festivals and sporting fixtures, as well as advertising on cranes, fencing and construction sites. 
Our mesh banners are fully customisable to your design requirements including your logo, imagery and slogans. Purple Monkey supplies mesh banner printing in Chester and all surrounding areas. We use eco-friendly UV inks and they come hemmed or without hem, with or without brass eyelets.
Choose Printing Options

260gsm Mesh Banners.
Print: Digital eco friendly UV ink CMYK+LmLc.
Print method: Direct to Material.
Printed: Single sided.
Material: 260gsm Mesh Banners
Finish: Straight cut, Hemmed only or Hemmed and eyelets.
Need artwork producing? We have an outstanding design Team here at Purple Monkey, capable of a quick turnaround to meet your deadlines. We simply charge £30.00 an hour + VAT.
Simple Change: If you have a simple change to the artwork file then give us a call on 01745 341671, this could take less than 1 hour and less than £30.00 + VAT.
10ft x 3ft Banner Template 6ft x 2ft Banner Template

PDF Template Download

PDF Template Download

PSD Template Download

PSD Template Download

JPEG Template Download

JPEG Template Download
4ft x 2ft Banner Template 4ft x 1ft Banner Template

PDF Template Download

PDF Template Download

PSD Template Download

PSD Template Download

JPEG Template Download

JPEG Template Download
Order Summary
Product Name
Mesh Banners
Turnaround
Standard: 4-5 Working Days (files before 11.00)