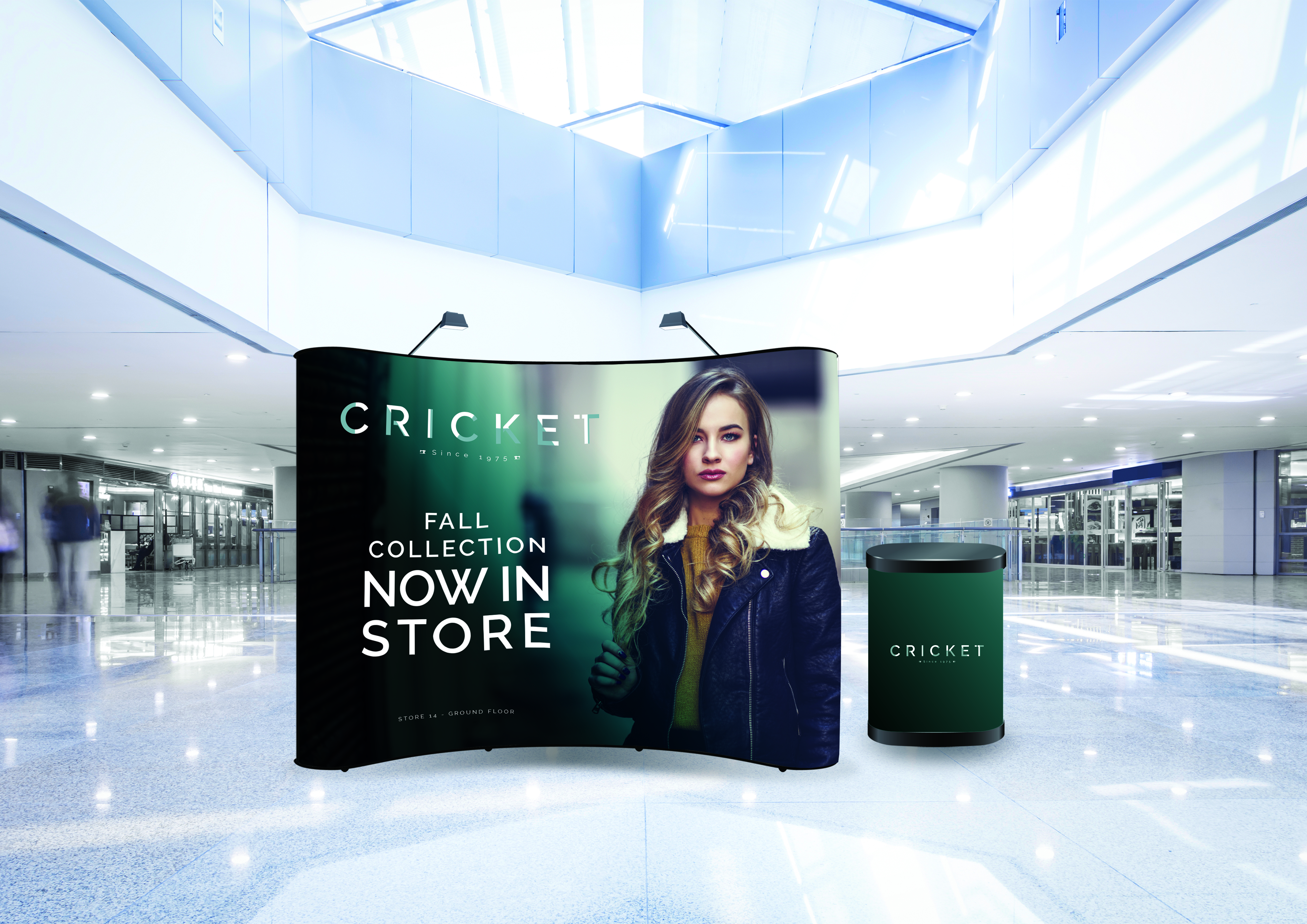 Our portable curved exhibition stands will boost your trade show branding
25 October 2017
Exhibitions are all about making an impression. For most organisations, exhibiting at a trade show or conference represents a significant outlay, so in order to ensure a return on that investment, stands must be planned wisely. While some of your neighbours on the show floor might choose gimmicks or 'market trader' style tactics in order to lure delegates towards their stand, there is really no substitute for an impactful portable exhibition stand.
Portable Curved Exhibition Stands
We believe our portable curved exhibition stands are capable of boosting trade show branding, displaying engaging visuals which underline your brand identity and allowing you to be seen amongst the crowd.
They are conducive to easy organisation, which anyone who has experienced the frantic few days leading up to exhibiting at a trade show knows can be a Godsend. They are especially lightweight, which makes packing, storage and transportation manageable and less time-consuming.
Once you get to the show itself, it can seem like there are a million things to do in preparation, so the sooner you get unpacked and assembled, the better. Our portable curved exhibition stands are designed to be easy to erect, and you can reap the benefits of another time-saving feature.
All this convenience related to storage, transportation, unpacking and assembly can add up to savings on overheads – you will need less manpower and smaller transportation vehicles.
A Durable Tradeshow Branding Solution
But these portable curved exhibition stands are not a pop-up display designed to be a one-hit wonder. They are made from durable material, so if your trade show activity is not confined to a single occasion, you can look forward to continued use over a period of time.
We should also tell you about the flexible design which they offer. Setting up at a trade show can be a tactical exercise, requiring exhibitors to be mindful of their exact location on the show floor, and the size of their neighbours' stands. This is a portable exhibition stand which provides a number of options in terms of its positioning – so you are not confined to facing one way or the other.
Tradeshow Branding From Purple Monkey
Purple Monkey is a new and adventurous company based near Rhyl, North Wales. We never say no to a challenge, we're experts in the field of direct digital printing, and we can undertake any project, no matter how big or how small, with fast, reliable and compelling results. We'd like to say that we can print on anything – though so far, we are having a little difficulty with printing on actual monkeys.
Upload your own photos, designs or artwork, to produce the most personal and beautifully customised results that even a Purple Monkey could envisage or drop us a line today to ask our expert team if you need any advise or assistance.