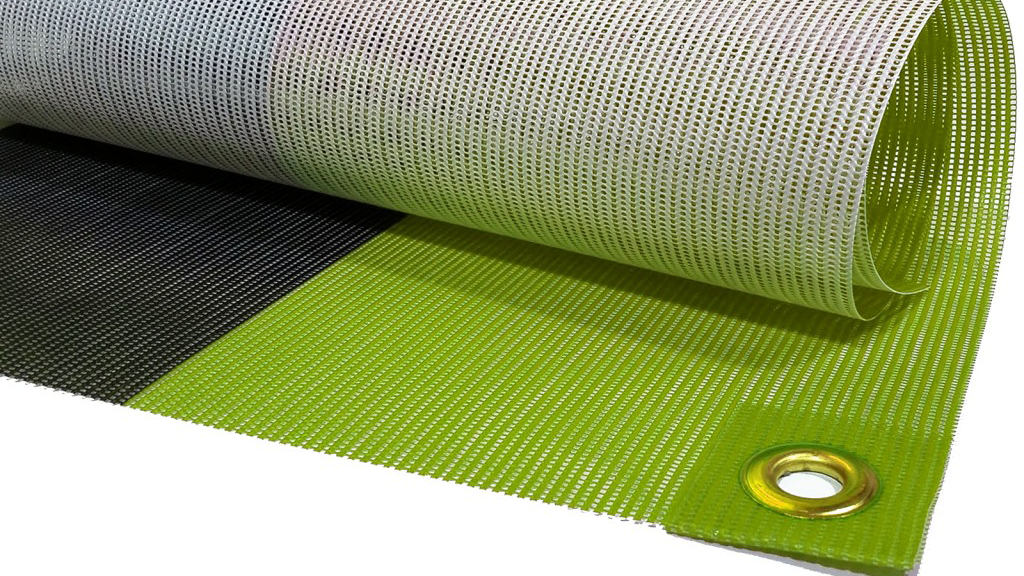 Mesh Banners
The mesh format of these banners reduces resistance in strong winds, making them less likely to flap, billow or fly away in locations where the weather might cause serious damage to a less flexible material. Frequently used for events like outdoor concerts, festivals, sporting fixtures, cranes or construction sites, this 260gsm mesh banner is weatherproof, UV light-resistant and super strong. They are fully printable with your digital designs, company logo, photographs or slogans, in Purple Monkey's durable, eco-friendly UV inks and they come hemmed or without hem, with or without brass eyelets.
Choose Printing Options

260gsm Mesh Banners.
Print: Digital eco friendly UV ink CMYK+LmLc.
Print method: Direct to Material.
Printed: Single sided.
Material: 260gsm Mesh Banners
Finish: Straight cut, Hemmed only or Hemmed and eyelets.
Need artwork producing? We have an outstanding design Team here at Purple Monkey, capable of a quick turnaround to meet your deadlines. We simply charge £30.00 an hour + VAT.
Simple Change: If you have a simple change to the artwork file then give us a call on 01745 341671, this could take less than 1 hour and less than £30.00 + VAT.
10ft x 3ft Banner Template 6ft x 2ft Banner Template

PDF Template Download

PDF Template Download

PSD Template Download

PSD Template Download

JPEG Template Download

JPEG Template Download
4ft x 2ft Banner Template 4ft x 1ft Banner Template

PDF Template Download

PDF Template Download

PSD Template Download

PSD Template Download

JPEG Template Download

JPEG Template Download
Order Summary
Product Name
Mesh Banners
Turnaround
Standard: 4-5 Working Days (files before 11.00)