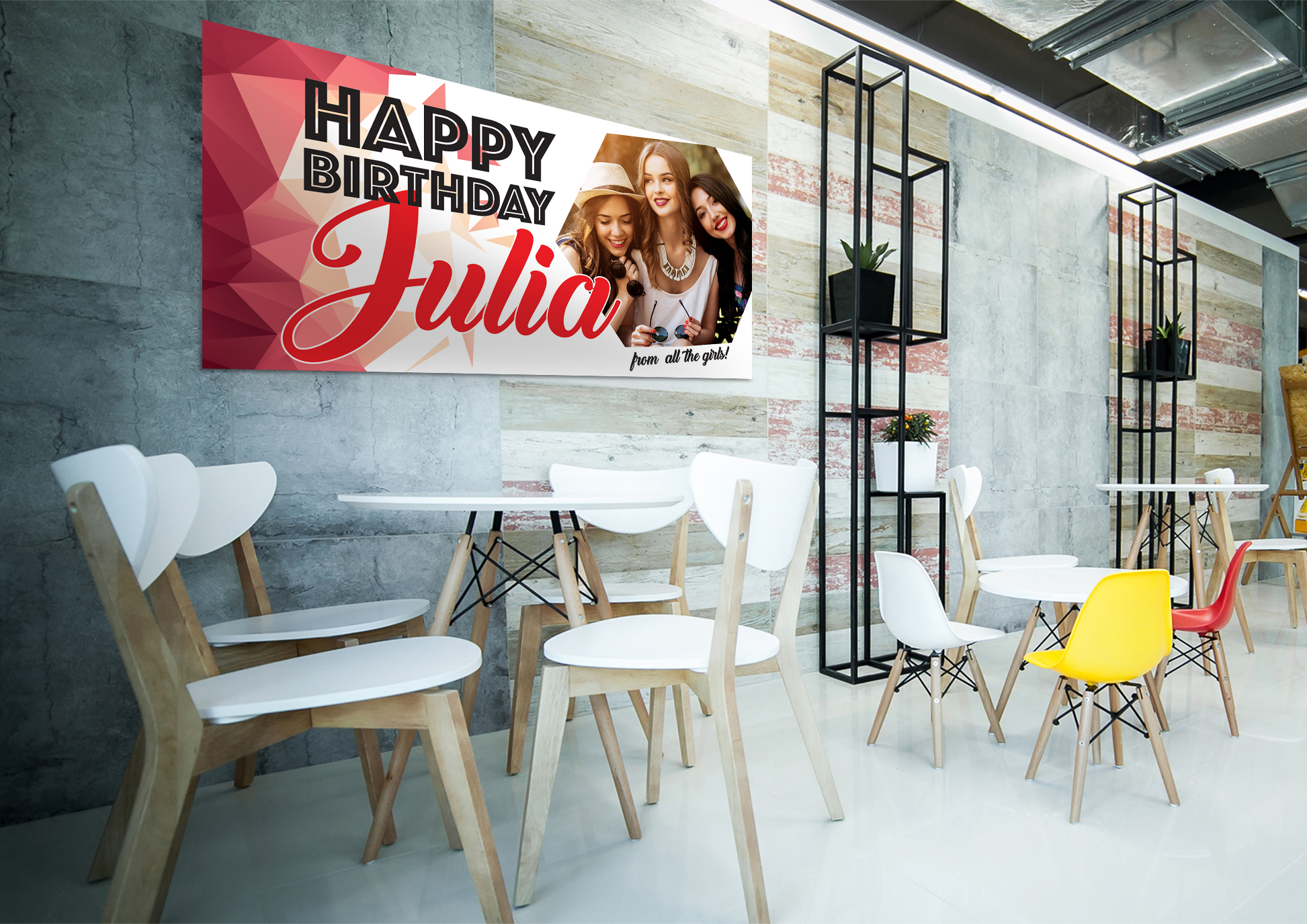 Synthetic Paper Banners
Synthetic paper is a film-type product especially formulated to give great results with commercial printing inks. It's an environmentally viable alternative to traditional organic paper which can be used for many short-term purposes, from stage backdrops to awnings for your car boot fair or market stall. Great for indoors and outside, the UV-resistant waterproof paper can be printed with your images, slogans and URLs. Purple Monkey's synthetic paper banners are digitally printed direct to the surface with long-lasting, eco-friendly UV inks, so you can make a bold statement at an affordable price. Banners come in many sizes, with or without brass eyelets.
Choose Printing Options

Synthetic paper banner.
Print: Digital eco friendly UV ink CMYK+LmLc.
Print method: Direct to Material.
Material: Synthetic paper.
Need artwork producing? We have an outstanding design Team here at Purple Monkey, capable of a quick turnaround to meet your deadlines. We simply charge £30.00 an hour + VAT.
Simple Change: If you have a simple change to the artwork file then give us a call on 01745 341671, this could take less than 1 hour and less than £30.00 + VAT.
Template Template

PDF Template Download

PDF Template Download

PSD Template Download

PSD Template Download

JPEG Template Download

JPEG Template Download
Template Template

PDF Template Download

PDF Template Download

PSD Template Download

PSD Template Download

JPEG Template Download

JPEG Template Download
Template Template

PDF Template Download

PDF Template Download

PSD Template Download

PSD Template Download

JPEG Template Download

JPEG Template Download
Template

PDF Template Download

PSD Template Download

JPEG Template Download
Order Summary
Product Name
Synthetic Paper Banners
Material
Synthetic Poster (190mic)
Turnaround
Standard: 4-5 Working Days (files before 11.00)