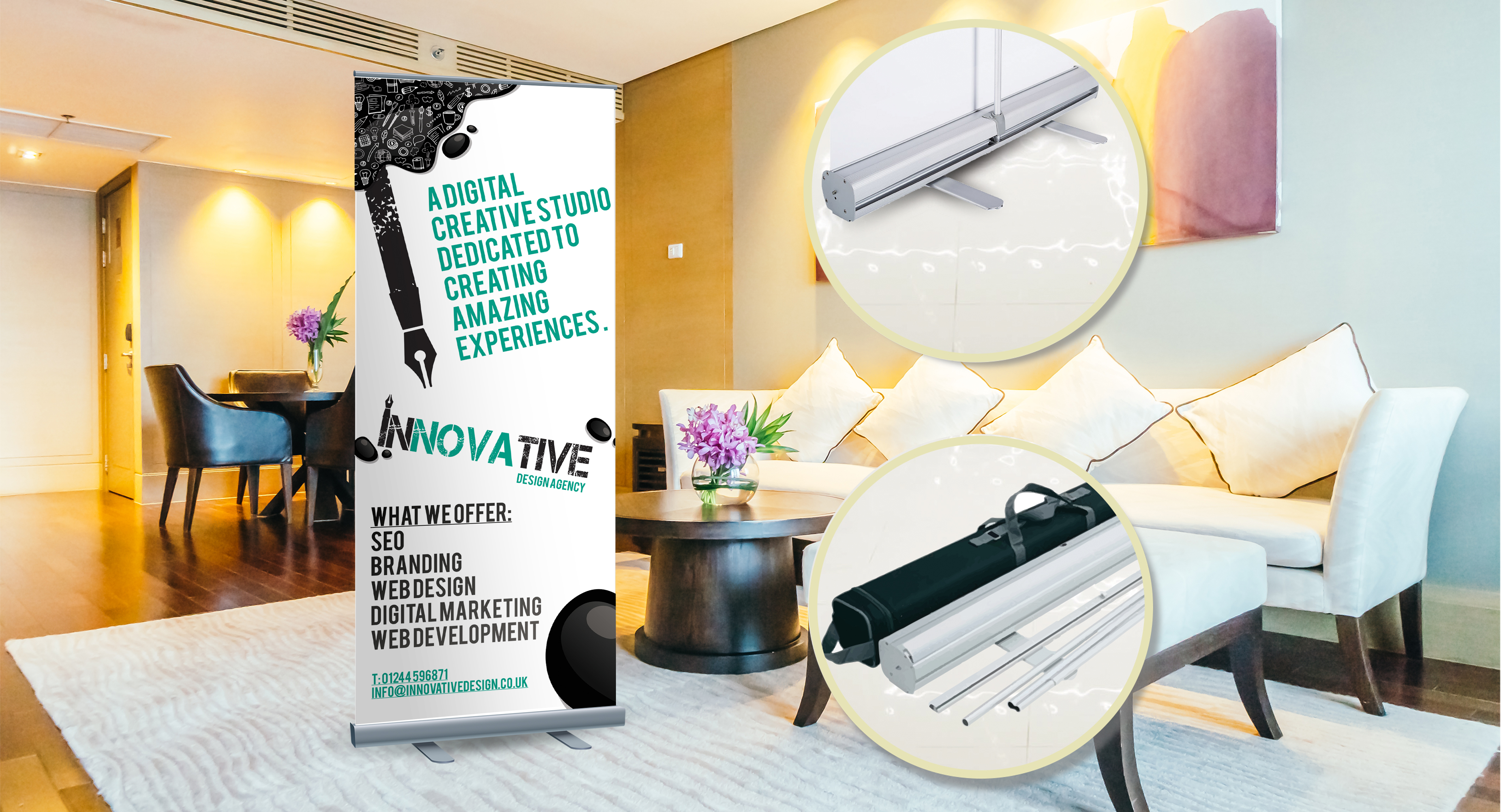 Roll Up Banners
Purple Monkey's Premium roll up banner is an extremely durable pull-up banner system, with its own supporting stand, printed on 510gsm front-lit, roll-up media, with grey or white reverse and excellent stay-flat properties. This material is consistently taut with great tensile strength, is more robust than the Standard banner and will support long-term and frequent use. Digitally printed with our long-lasting, eco-friendly UV inks, the Premium banner is ideal for travelling exhibitions, product displays, special exhibit signage for museums or shows, or even concerts. Premium banners are sized 2000mm x 850mm. Quantities 1-100. The banner includes a lightweight carry case for easy transportation.
Choose Printing Options

Premium Roller Banners
More Prices

Click a price below to add an item, based on your chosen printing options above, to the basket.
Premium
1
£50
Premium Roller Banners.
Print: Digital eco friendly UV ink CMYK+LmLc.
Print method: Direct to Material.
Material: V- Flat multilayer material, smooth surface and grey or white back.
Cassette: Two swing out feet with a heavy duty aluminium base unit an easy to use bungee pole and padded carry bag for maximum durability.
Size: 850mm x 2000mm.
Need artwork producing? We have an outstanding design Team here at Purple Monkey, capable of a quick turnaround to meet your deadlines. We simply charge £30.00 an hour + VAT.
Simple Change: If you have a simple change to the artwork file then give us a call on 01745 341671, this could take less than 1 hour and less than £30.00 + VAT.
Order Summary
Product Name
Premium Roller Banners
Turnaround
Standard: 4-5 Working Days (files before 11.00)