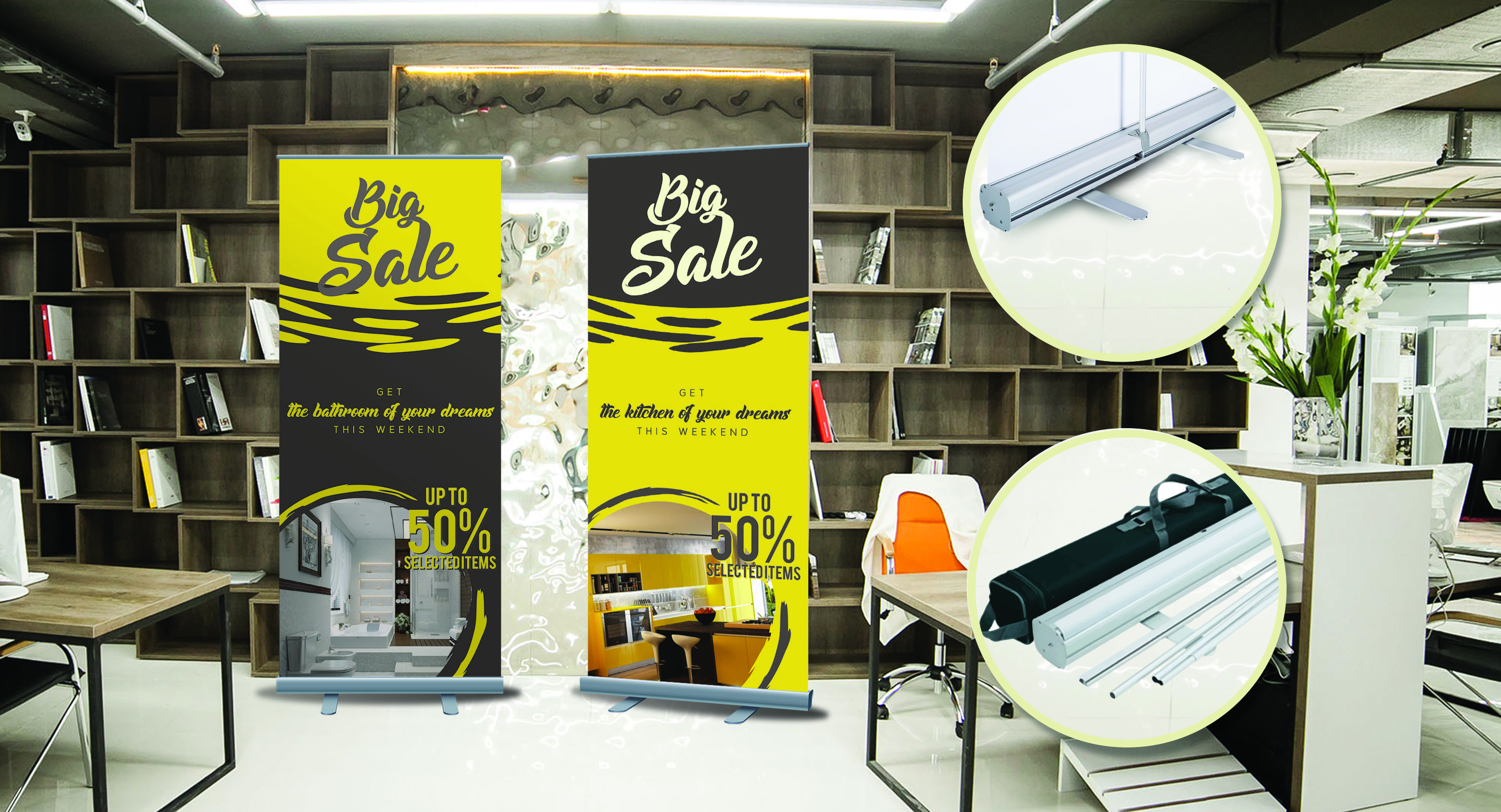 Roller Banner Printing in Prestatyn
Our roller banner printing in Prestatyn is the best service around. Our cost effective roller banners look great and you can upload your own roller banner design and we'll create it for you.
The Standard roller banner is a pull-up, single-sided banner system with a supporting stand, printed on 450gsm front-lit roll-up media with grey reverse. Our extremely durable, mid-range banner is ideal for small displays at events or in shops.
Simply upload your preferred images or designs; we'll print them digitally with Purple Monkey's long-lasting, eco-friendly UV inks, so you can carry your ideas anywhere for a quick set-up and a great impact! Standard size comes at 2000mm x 800mm. Quantities 1-100. The banner includes a lightweight carry case for easy transportation.
Choose Printing Options

Standard Roller Banners
Order Summary
Product Name
Standard Roller Banners
Turnaround
Standard: 4-5 Working Days (files before 11.00)