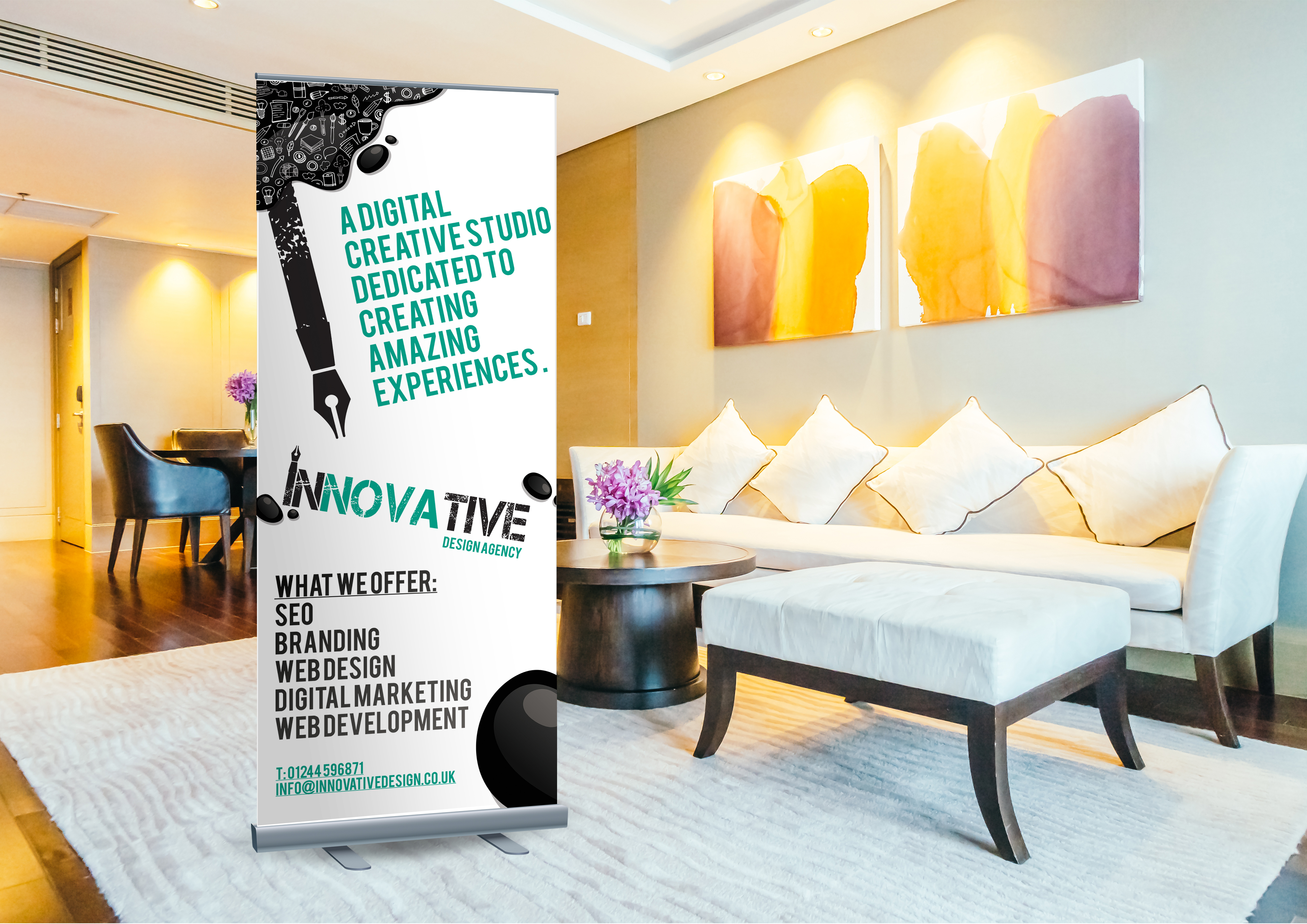 Roller banners – helpful design tips
26 September 2017
Roller banners are a really worthy addition to your marketing arsenal. They especially come into their own at exhibitions and events, or at the point of sale in a retail outlet. To create a knock-out impact from your roll up banner, however, you need to get the design elements spot on. Here are some invaluable tips to achieve this.
Display essential details
Roller banners are designed to be quickly scanned, not browsed like a brochure or leaflet. To capture attention instantly and promote easy viewing that gets your message across fast, think from left to right and top to bottom, and pay careful attention to where you place vital elements on your roll up banner.
Your logo should be assigned to the top, with your core message directly located at eye level. Contact details are a must-have on your banner, and are best sited towards the bottom. Make sure to leave some blank space at the very foot of the banner, for the insertion of the stand.
Only use high quality images
Space is limited on a roll up banner, so for maximum visual impact, a high-quality photo or image can speak volumes compared to reams of text. Just ensure images look professional, are sharp and clear, and represent your brand or the message you're trying to get across. Images should be at least 300 dpi and saved in CMYK format.
Co-ordinate your colours
Colours can make your roll up banner stand out, but only include those hues that complement your brand or identity. Colours should also combine well together without clashing, and be legible, particularly from a distance.
Keep thing simple
Don't try to include everything in the design of your roll up banner. Stick to a single theme or promote a specific product or service. Although original design is key to set you apart from your competitors, roller banners aren't a canvas for experimenting with complex design ideas, fancy fonts or intricate details. Keep things clever but simple with clean designs and quality materials for maximum impact.
About Purple Monkey
Purple Monkey is a new and adventurous company based near Rhyl, North Wales. We never say no to a challenge, we're experts in the field of direct digital printing, and we can undertake any project, no matter how big or how small, with fast, reliable and compelling results. We'd like to say that we can print on anything – though so far, we are having a little difficulty with printing on actual monkeys.
Upload your own photos, designs or artwork, to produce the most personal and beautifully customised results that even a Purple Monkey could envisage or drop us a line today to ask our expert team if you need any advise or assistance.