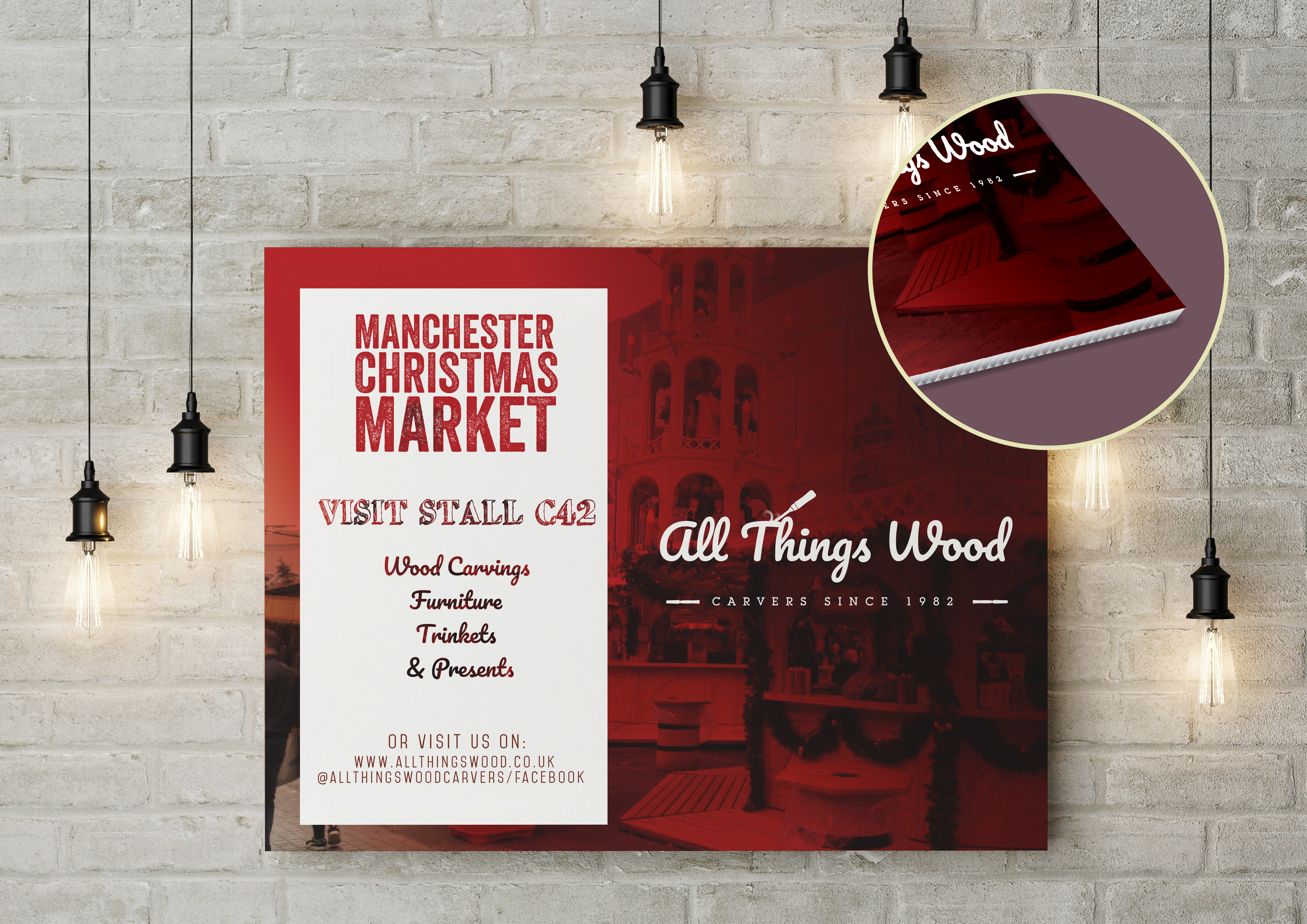 The types of material used in sign printing
17 January 2018
High-quality business signage is essential to the presentation and branding of your business premises and it will be an investment that reaps rewards. But did you know that there are different types of material that you can choose when commissioning a business sign from your printer? Let's take a look at some of the main materials used for sign printing and review their features and benefits.
Foamex Boards
This is lightweight and 5mm thick, with an outer paper skin that houses a soft foam interior. This type of sign is incredibly lightweight and easy to use, not to mention being extremely economical in cost. It tends to be used for internal and promotional purposes, such as to flag up a special offer or to direct guests at an event. As an extra bonus, it is a quick and easy sign to have produced and generally requires no professional fixing as it can be housed on top of display units, easels, poster displays and so forth.
Aluminium Composite Signs
Aluminium composite is a highly popular choice for quality and professional long-term signage and uses a rigid core made from thermoplastic with an aluminium laminated exterior. The result is a striking finish and one that perfectly prints graphics. Signs can be produced in any size for this material and are often permanently fixed to exterior or interior walls.
Foamex Sign Printing
This is another highly durable and light product which is also waterproof and ideal for long-term use as well as interim flat display purposes. As signage, it can be used effectively outdoors. It's also seen commonly for indoor promotions and works equally well in both situations, being easy to install and change.
Correx Sign Printing
Correx signs are very popular for promotions and campaigns, as a light, durable corrugated foam material which is also waterproof. It's suitable for use indoors and out and tends to be very popular for estate agent signs, events and promotional purposes.
To find out more about each type of sign material and the options which are likely to suit your needs and budget, please get in touch for a no-obligation quote.
Purple Monkey
Purple Monkey is a new and adventurous company based near Rhyl, North Wales. We never say no to a challenge, we're experts in the field of direct digital printing, and we can undertake any project, no matter how big or how small, with fast, reliable and compelling results. We'd like to say that we can print on anything – though so far, we are having a little difficulty with printing on actual monkeys.
Upload your own photos, designs or artwork, to produce the most personal and beautifully customised results that even a Purple Monkey could envisage or drop us a line today to ask our expert team if you need any advise or assistance.