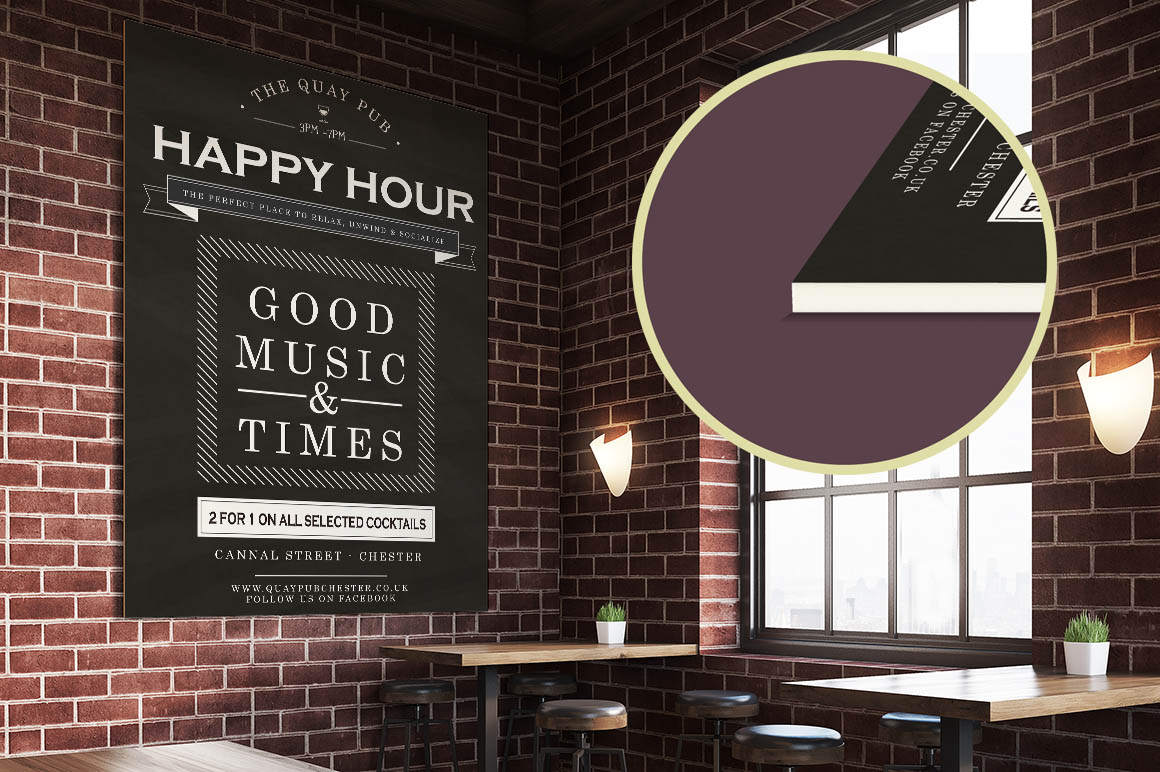 What is foamex and how is it used?
15 November 2017
Foam board printing produces cost effective and user friendly signage that is ideal for trade show advertising, promotional events, POS signs and much more. So, what exactly is foamex, and how can you use it to create high impact signage for your business?
What is foamex?
This versatile and lightweight material is a superior quality PVC foam sheet that is easy to bend, cut and print. This flexibility makes foamex the savvy choice for flat applications, like displays and signage that can be used indoors and out. Foamex is rigid and dense, not soft and foamy as the name suggests!
Because of its fine cell structure and smooth surface, it is an ideal material for the six colour digital printing process that uses eco-friendly UV inks. Foamex board printing results in professional quality signage with a laminated high gloss finish that makes for an eye catching display.
The advantages of foamex
Foamex is easy to cut and to shape, as well as being lightweight and easy to install, allowing designers to create innovative displays and advertising materials. Because of its cellular structure, foamex signs have an incredible strength to weight ratio, making them an extremely durable and cost effective alternative to plywood and MDF signage.
Foamex is weather proof, water repellent, and won't absorb moisture, so it doesn't bend and break when used outdoors. This makes it the smart choice for exterior displays. Your signs will also be UV repellent, meaning they won't fade when exposed to direct sunlight. In fact, foamex is so durable its guaranteed for seven years of outdoor use and 10 years inside.
Using foamex for short term marketing campaigns and temporary signage is economical, whilst its strength and durability make it a smart, cost effective choice for permanent signs and displays.
How can you use a foamex sign?
Foamex signs are perfect for POS signs, exhibition panels, directional signs and so much more! At Purple Monkey, as foamex board suppliers, we can create bespoke foamex signs that exploit all the benefits of this exceptional material and will really help your business stand out from the crowd.
Purple Monkey
To find out how foamex signage can benefit your business, contact us today, and our team will be happy to help.
Purple Monkey is a new and adventurous company based near Rhyl, North Wales. We never say no to a challenge, we're experts in the field of direct digital printing, and we can undertake any project, no matter how big or how small, with fast, reliable and compelling results. We'd like to say that we can print on anything – though so far, we are having a little difficulty with printing on actual monkeys.
Upload your own photos, designs or artwork, to produce the most personal and beautifully customised results that even a Purple Monkey could envisage or drop us a line today to ask our expert team if you need any advise or assistance.