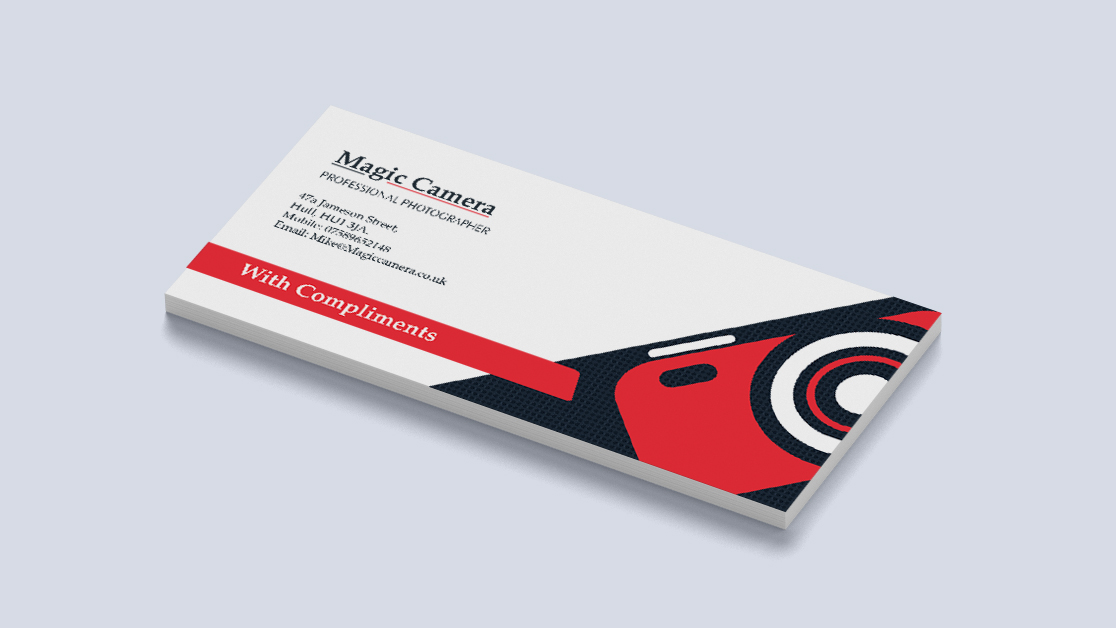 Add a personal touch with printed compliment slips
14 February 2018
We live in the digital era, where emails and SMS messages are the order of the day – but that doesn't mean we have to forget about our manners. There is still very much a place for the thoughtfulness of something we can touch; if anything, today it has even more impact than it used to.
For businesses, compliment slip printing offers a versatile accessory which meets a number of requirements, from accompanying direct mail messages to being used for receipts. In this blog, we examine just why they are still so popular:
Strengthening the brand
So much of delivering a strong brand profile comes down to consistency. That means displaying your logo on all your communications – be it a letter or a receipt – for a uniform look. A compliment slip displays your logo prominently, and standardises a number of different forms of communication, highlighting your brand and providing a smart, uniform look.
Made for marketing
The beauty of a compliment slip is that it has space to fit on other forms of marketing messaging, or simply important information. This could be anything from social media handles and company values or catchphrases, to a full postal address or list of different stores.
Make it personal
While you may hope that emails to your customers don't get ignored, as inboxes become fuller, there is always the risk that some communications become lost in the crowd. Sending a letter along with a handwritten note on a compliment slip is something which has become rarer in the modern day, and for this reason, it displays a personal touch which is hard to replicate.
It's in the detail
Compliment slips are highly functional, and allow you to relay information to your customers which could lead to another enquiry or order. By displaying the essentials such as email or telephone number on your compliment slip design, you provide a physical reminder which can be a useful resource for a customer searching for your details
While they are only small, compliment slips can be an essential part of business stationery printing. Ensure they are part of your marketing armoury.
Purple Monkey
Purple Monkey is a new and adventurous company based near Rhyl, North Wales. We never say no to a challenge, we're experts in the field of direct digital printing, and we can undertake any project, no matter how big or how small, with fast, reliable and compelling results. We'd like to say that we can print on anything – though so far, we are having a little difficulty with printing on actual monkeys.
Upload your own photos, designs or artwork, to produce the most personal and beautifully customised results that even a Purple Monkey could envisage or drop us a line today to ask our expert team if you need any advise or assistance.