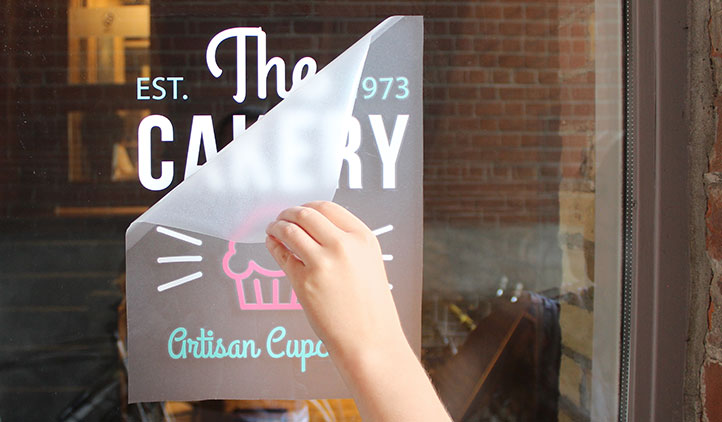 5 key benefits of using window graphics to promote your brand
26 April 2018
When it comes to building a company from the ground up, increasing brand awareness is absolutely crucial. Of course, while providing a quality product or service is key to long-term success, in order to accrue additional clients, and enhance credibility, becoming well known is entirely necessary.
And, when it comes to bolstering brand awareness, window graphics can play a significant role. However, this is just one benefit – here are five other ways that window graphics, vinyl graphics and vinyl stickers can help your organisation achieve its goals.
Quick and cost efficient
If you want to market your business or product quickly, and in a way that won't hurt your bottom line, custom window graphics should definitely be on your agenda. They are a great way to draw eyes to your brand's messaging, allow you do display sales or promotion in prominent positions, and – if interesting and unique – can instigate great word of mouth publicity.
You'll rarely require a permit
If you want to advertise your brand in prominent places, you will likely be required to purchase a permit. These can be expensive, and could end up with you having to pay fines if you do something wrong, however inadvertent the mistake happens to be. Windows very rarely require a permit, meaning you can save time, money, and be sure you aren't breaking any laws.
Get messages across instantly
If you want to get your message in front of people immediately, there's no better way than by using window graphics. Depending on the size of your windows, there is huge scope to create and exhibit large advertisements for very little cost, when they would cost thousands of pounds to display elsewhere.
React to trends
One of the key benefits of using a window graphic is that they can be designed, produced, and then delivered, to your desired destination in no time at all. If you want to ensure your brand is constantly up to date, and can make the most of media trends or stories, then being able to create marketing material quickly is very valuable. Such tactics can encourage more people to visit your store, as you will be seen as modern and up-to-date, and this will ultimately result in increased sales.
Raise intrigue
Put yourself in your shoes of a consumer. You're walking down the street, and you come across a store with window graphics that tease at what can be found inside. If the graphics are enticing enough, it will pique the interest of members of the public, and they will enter your establishment to learn more. Once inside, you can then concentrate on encouraging them to make a purchase. The more customers you can entice, the more money you're likely to make!
Purple Monkey
Purple Monkey is a new and adventurous company based near Rhyl, North Wales. We never say no to a challenge, we're experts in the field of direct digital printing, and we can undertake any project, no matter how big or how small, with fast, reliable and compelling results. We'd like to say that we can print on anything – though so far, we are having a little difficulty with printing on actual monkeys.
Upload your own photos, designs or artwork, to produce the most personal and beautifully customised results that even a Purple Monkey could envisage or drop us a line today to ask our expert team if you need any advise or assistance.