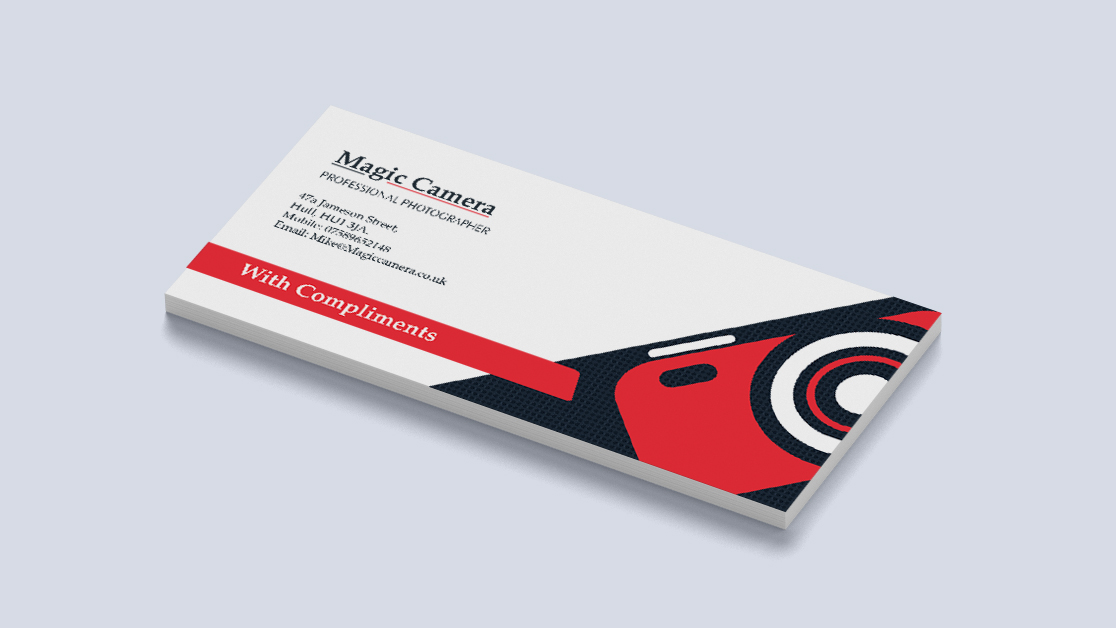 How compliment slip printing is great for business
5 September 2017
Today's business world is becoming increasingly technological and more than ever companies are relying on electronic means to stay in contact with customers, including email, social media and texts. However, surveys consistently demonstrate that many customers still prefer the tried-and-tested letter – after all, many people's inboxes are swamped daily while social media is still alien to many – so it pays not to discard paper marketing altogether.
Neither should the 'With compliments' slip fall by the wayside. More than just a handy reminder of your company contact details, the business compliment slip is a powerful marketing tool that adds a personal touch to any communication or transaction that could offer more benefits that you realise.
Compliment slips are great for customer engagement
While printed compliments slips are designed with professionalism in mind, a handwritten addition will demonstrate to your customers that their business matters to you. It needn't be lengthy: 'Many thanks for your phone call; please do pop-in to see our product range', for example. A brief note is a great way of stimulating brand loyalty as customers will view your business more personally and are therefore more likely to turn to you in future.
Compliment slips are a flexible solution
Because of their uncomplicated design, usually incorporating your company logo, address, telephone number and email or social media contact details, personalised compliments slips help to cement your brand in the mindset of your customers, thereby boosting business in the medium term. More visible than small business cards, they can also be used in a variety of other ways, whether it is conveying a simple expression of thanks for an order, clarifying how you can help a customer further when mailing product literature or writing a short message in place of a more formal letter. However you choose to use a 'With compliments' slip, it keeps you connected with your target audience.
Tempt repeat custom with compliment slips
As a business compliments slip has no set design or purpose, beyond providing your essential contact details, it is easy to double it up as an exclusive offer or discount voucher to tempt your customer to return for more business. Rather than offering a set discount, such as a percentage, you can tailor your offer to the needs of the customer, making it more personal and relevant to them and therefore increasing the chance of repeat business.
To find out more about how compliment slip printing can give your business the edge, feel free to get in touch with us and we'll be delighted to help.
---
About Purple Monkey
Purple Monkey is a new and adventurous company based in North Wales. We never say no to a challenge, we're experts in the field of direct digital printing, and we can undertake any project, no matter how big or how small, with fast, reliable and compelling results. We'd like to say that we can print on anything – though so far, we are having a little difficulty with printing on actual monkeys.
Upload your own photos, designs or artwork, to produce the most personal and beautifully customised results that even a Purple Monkey could envisage or drop us a line today to ask our expert team if you need any advise or assistance.