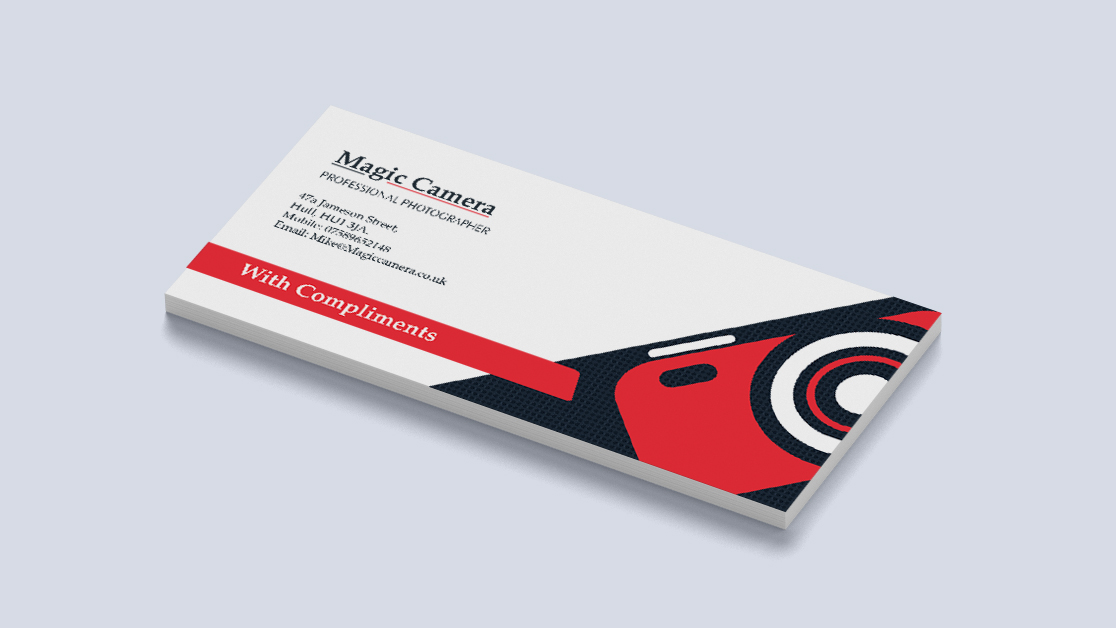 How compliment slip printing is still effective in 2018
22 December 2017
You can't put a price on manners. Compliment slips are a great accompaniment to a number of direct mail messages and receipts to customers, as well as providing a handy piece of paper to write short messages on. In this blog we look at the reasons why compliment slips' effectiveness shows no signs of decreasing in 2017.
Add a personal touch with compliment slips
While email and direct messaging fits in with today's digital era, something can be lost in a text which is printed rather than written – the personal touch means so much more. It is the reason why your bank manager's signature can still appear in written form, rather than being a printed name at the bottom of a letter. Compliment slip printing allows you to write a personal note of thanks, or simply sign it, showing that you have taken the time out to put your individual stamp on a communication.
Compliment slips bolster your branding
Including a compliment slip along with a receipt or letter gives your communications a uniform look and feel. Typically displaying your logo, a compliment slip allows you to standardise what you are giving to customers, giving them the confidence that your administrative tasks are conducted in an efficient and orderly manner.
Easily communicate contact details with compliment slips
You never know when a customer might need to get in contact again, but business cards are not suitable for every kind of communication and can be lost easily. For this reason, compliment slips can be your best bet, allowing you to include the essentials such as your postal address, website address, email, telephone number and social media accounts with every printed communication which you send.
Compliment slips provide great marketing real estate
Your compliment slips can also act as a blank canvas for many other forms of marketing messaging which you might want to include. You could incorporate compliment slips into seasonal campaigns, tailoring them according to the time of year, and printing each batch accordingly. They could also display taglines or company philosophies which underline your brand values.
So that's four reasons why compliment slips continue to be a valuable form of business stationery. For something so small, they deliver on a big scale!
Purple Monkey
Purple Monkey is a new and adventurous company based near Rhyl, North Wales. We never say no to a challenge, we're experts in the field of direct digital printing, and we can undertake any project, no matter how big or how small, with fast, reliable and compelling results. We'd like to say that we can print on anything – though so far, we are having a little difficulty with printing on actual monkeys.
Upload your own photos, designs or artwork, to produce the most personal and beautifully customised results that even a Purple Monkey could envisage or drop us a line today to ask our expert team if you need any advise or assistance.