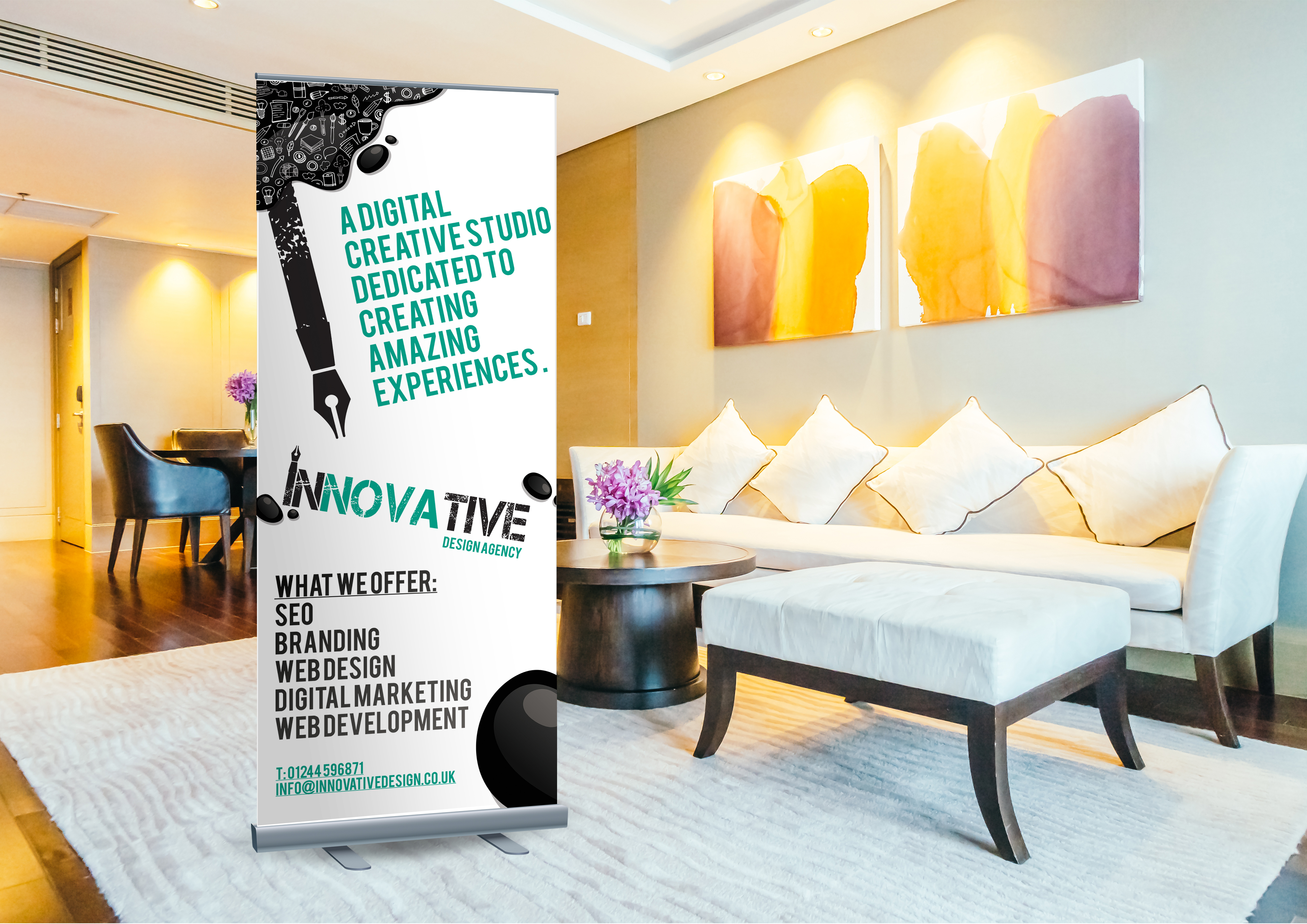 Get more branding real estate with a double sided roller banner
25 May 2018
Standard roller banners are a brilliant way to quickly advertise your products and services. You simply get your banner designed and printed, and then it's light enough to hand carry to wherever you need it and it takes only a minute or two to set it up. No matter what sort of event you're having, it's hard to beat the good old roller banner for impact and convenience.
But there is a way to maximise your impact by using a double-sided pull up banner instead. You get the same easy transport and set up, but twice the impact.
Double-sided roller banner
A double-sided roller banner has a solid, self-supporting stand with two separate banners that you pull up to give you a banner that can show off your advertising from both sides. And the great thing about these banners is that they're made from extremely robust material, so you can re-use them over and over again. Just pack the banners away into their provided carry case and you can start again at a new event for a cost-effective advertising solution.
Each banner is designed to a high-quality standard, with eco-friendly UV ink for an amazing, vivid finish to really make your advertising pop. With a height of 2000mm and a width of 800mm, a double-sided pull-up banner is sure to make you stand out.
Boost your branding
No matter where you put your banner, people will be able to see your design and your promotion of your goods or services, and that's great for events like exhibitions, trade shows or book signings where you can maximise the attention you get from the foot traffic walking past your stand.
Double sided pull up banners are also an excellent way to double your impact while taking up very little space. Taking up only a little more room than a standard roller banner, the double-sided option can add impact and catch the eye even if you only have a very small area for your stand, and that's a great and cost-effective way for a small business to make the most of the stand space they have.
Browse our selection of cheap roller banners and double sided pull up banners for high impact advertising at a low cost.
Purple Monkey
Purple Monkey is a new and adventurous company based near Rhyl, North Wales. We never say no to a challenge, we're experts in the field of direct digital printing, and we can undertake any project, no matter how big or how small, with fast, reliable and compelling results. We'd like to say that we can print on anything – though so far, we are having a little difficulty with printing on actual monkeys.
Upload your own photos, designs or artwork, to produce the most personal and beautifully customised results that even a Purple Monkey could envisage or drop us a line today to ask our expert team if you need any advise or assistance.