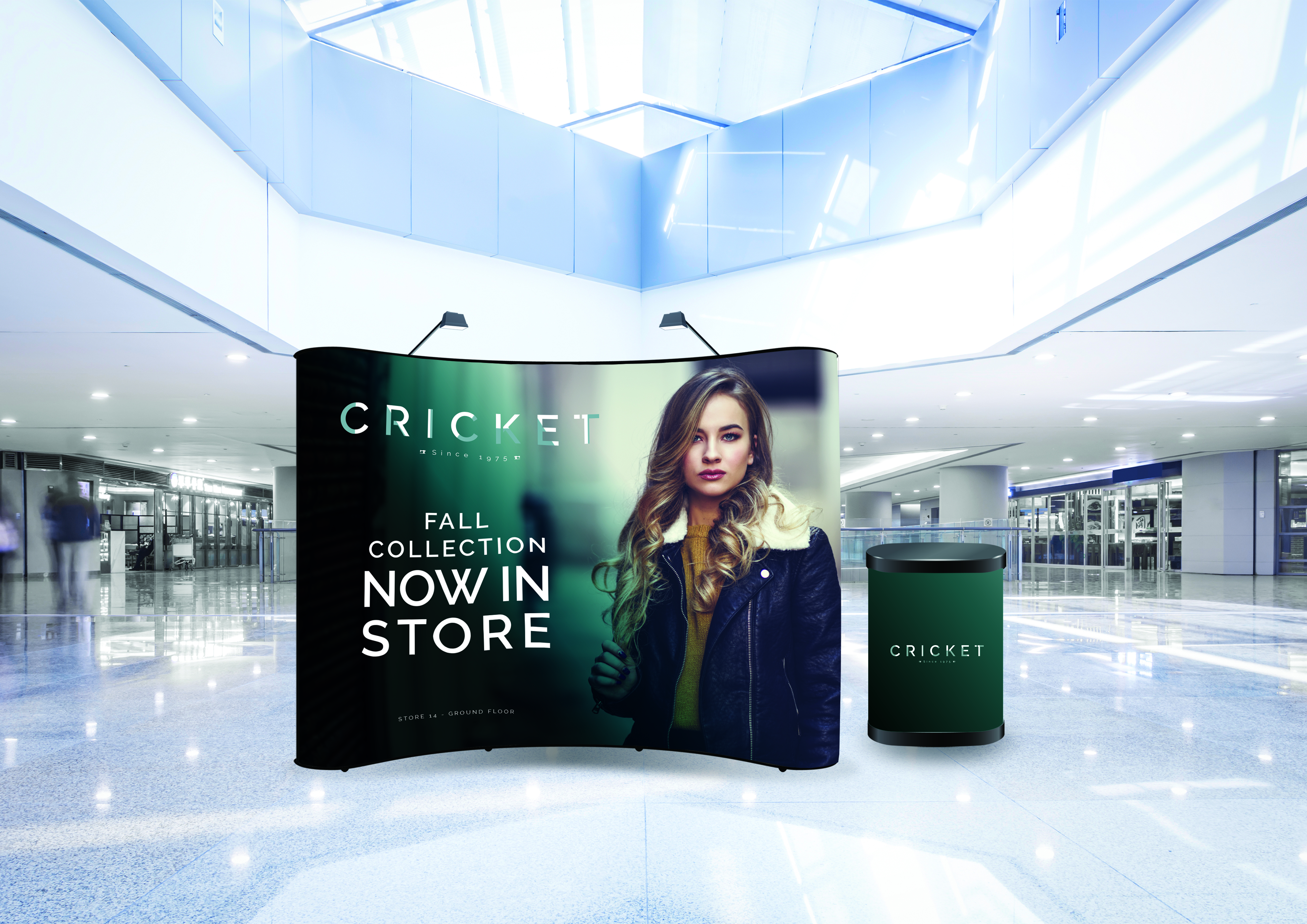 Make an impact with a pop up marketing display
30 May 2018
There's very little to beat the ease and convenience of using a pop up marketing display. Whether you go for roll up banners, curved pop up exhibition stands or straight pop up displays, it's an easy way to create your exhibition stand without needing a team of installers, several days, and a toolbox fit for an engineering firm.
But in addition to ease of use, pop up and trade show banners have many advantages:
Easy transportation
Every type of banner comes with its own carry case that's lightweight and easy to handle, offering businesses the chance to take their marketing on the road without any hassle. You can save on the transport costs that come with static stands and simply pop your stand in the car and be on your way.
Easy storage
With a folding or pop up display, all you need to do at the end of your exhibition or event is take down your stand and put it back in the carry case ready for next time. Plus, the carry cases are compact, making for easy storage even in a small space.
Easily create a great look
Exhibitions and events can be highly stressful, with so much to do and organise before the big day and during, but one thing you don't have to worry about is your stand, whether you use just one easy pop up marketing display or a whole range of them. You know you can relax and concentrate on other things with your stand going up in minutes.
Long lasting and cost effective
High-quality pop up banners and stands are made of highly durable material that can last for years. If you're careful with your design and don't include anything that can date your stand, you can re-use them over and over again for only one small cost up front.
High impact, effective and professional
A pop up stand might be quick to assemble, but once done, its vibrant colours and professional appearance will grab attention, enhance your brand and give a great impression of your company, wherever you take it.
Purple Monkey
Purple Monkey is a new and adventurous company based near Rhyl, North Wales. We never say no to a challenge, we're experts in the field of direct digital printing, and we can undertake any project, no matter how big or how small, with fast, reliable and compelling results. We'd like to say that we can print on anything – though so far, we are having a little difficulty with printing on actual monkeys.
Upload your own photos, designs or artwork, to produce the most personal and beautifully customised results that even a Purple Monkey could envisage or drop us a line today to ask our expert team if you need any advise or assistance.