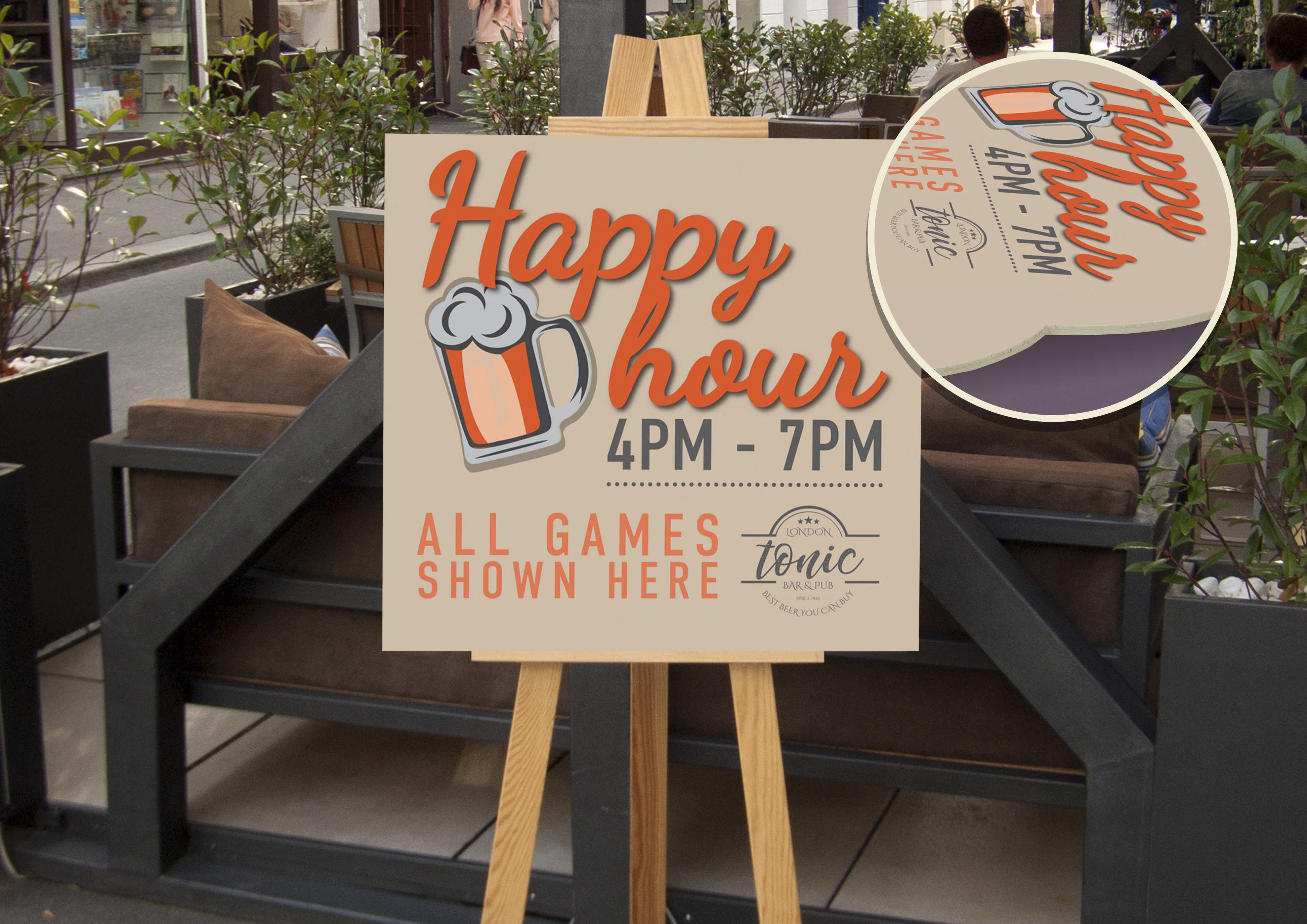 Sign printing – We've got all the options you need
29 March 2018
Signs are a superb way of attracting attention to your business or services. A well-designed sign can help make you stand out from the crowd and draw in passing trade that would otherwise walk on by. It is also pretty handy for making sure people can find you!
If you need an eye-catching sign for your business, then we can help.
Foamex signs
There are a few different options when it comes to sign printing – foamex is one. Waterproof and very durable, it can be used both indoors and outdoors. Ideal for those longer-term signage needs, it is superb if you need a sign material for a flat application. The foamex sign printing we offer at Purple Monkey is a digital process using environmentally friendly ink. Available in many options, from single to double-sided and lots of sizes, it gives a great mix of awesome finish and superb value.
Correx signs
Correx signs are enduringly popular and always in high demand. When you consider the jaw-dropping look they give and flexibility of use, it is no surprise. Ideal for most promotional campaigns, the light-weight and waterproof corrugated plastic material is also very tough. Once more, we digitally print with eco-protecting UV ink with the best presses on the market. Get in touch with us today to see the huge range of sizes and finishes you can have a Correx sign printed in.
Aluminium signs
The aluminium signs we produce at Purple Monkey are great for longer-term use due to their durable, composite construction. Made by laminating a rigid central core with an outer skin of aluminium, it is the best choice for exterior signage that may need to take some tough treatment! Coming in a single-sided 3mm thick design, it can be ordered in a variety of quantities and sizes.
Foam boards
One of the easiest to use and most economical signs we produce are foam boards. Great for indoor use in cafes or bars, they will always let your customers know what is going on! Constructed from a 5mm thick foam centre with a paper covered front and rear, it is light enough to move around simply. Printed using the best quality presses around, the finished effect is simply stunning!
Let Purple Monkey help with your signage needs
If you are looking for all the best sign printing options at the best prices, then give us a call today or order online via the website. Whatever material you choose, we are confident that you will love the finished result.
Purple Monkey
Purple Monkey is a new and adventurous company based near Rhyl, North Wales. We never say no to a challenge, we're experts in the field of direct digital printing, and we can undertake any project, no matter how big or how small, with fast, reliable and compelling results. We'd like to say that we can print on anything – though so far, we are having a little difficulty with printing on actual monkeys.
Upload your own photos, designs or artwork, to produce the most personal and beautifully customised results that even a Purple Monkey could envisage or drop us a line today to ask our expert team if you need any advise or assistance.