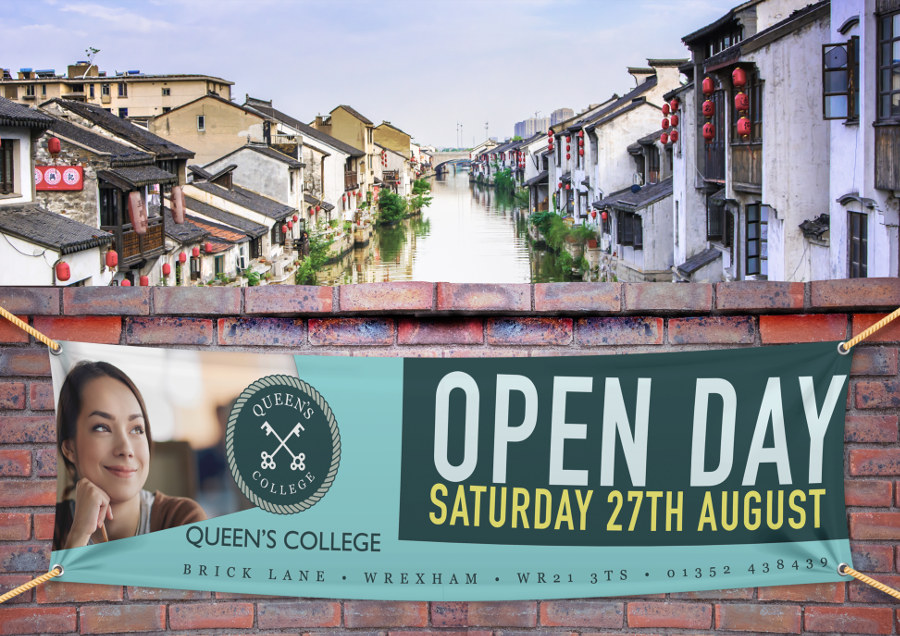 The different banner printing options from Purple Monkey
20 February 2018
Banners are one of the most versatile marketing methods you can harness and thanks to modern digital printing methods they look better than ever. If you want to advertise your business to a crowd, then nothing makes a group of people stand back and take notice than a bold and beautiful banner. Not sure which style is best for your business? Here's our handy guide to the different banner printing options available from Purple Monkey.
PVC Banners
Ideal for indoor and outdoor use and available in 440gsm and 550gsm, these banners are ideal for medium and larger formats and will give a huge impact to everything from your business launch to your street party. The heavier weight 550gsm banners use a reinforced waterproof material making them ideal for use in places exposed to extremes of weather, from a monthly car boot sale to an annual County Show. All the banner printing at Purple Monkey, including PVC banner printing, is done in durable, eco-friendly UV inks so your slogans and images are long-lasting and really make an impact.
Mesh banners
If you need a banner that can stand up to prolonged outdoor use, then our mesh banners are the savvy choice. The flexible 260gsm mesh material allows these banners to stand up to strong winds and severe weather without shredding, making them the ideal choice for everything from festivals and sports events to cranes and construction sites.
Synthetic paper banners
An eye-catching and cost-effective banner for short term use, this film-like product is a viable alternative to organic paper and produces superb effects when used with commercial inks. Suitable for a wide range of indoor and outdoor uses including market stall awnings and stage backdrops, this environmentally-friendly, water proof and UV-resistant material allows you to make a bold statement at an affordable price.
Roller Banners
Portable and easy to store and assemble, roller banners are the savvy choice when you need a high impact banner that can be set up in seconds and re-used time and again. Incredibly versatile, roller banners are available in a range of sizes from desktop size banners that make great promotional freebies to standard size banners printed on 450gsm front-lit roll-up media, or premium 510gsm media with excellent stay flat properties. Available in single or double sided configurations with a self supporting stand and carry case, our range of roller banners are the perfect choice for conferences, exhibitions and concerts.
Purple Monkey
Purple Monkey is a new and adventurous company based near Rhyl, North Wales. We never say no to a challenge, we're experts in the field of direct digital printing, and we can undertake any project, no matter how big or how small, with fast, reliable and compelling results. We'd like to say that we can print on anything – though so far, we are having a little difficulty with printing on actual monkeys.
Upload your own photos, designs or artwork, to produce the most personal and beautifully customised results that even a Purple Monkey could envisage or drop us a line today to ask our expert team if you need any advise or assistance.