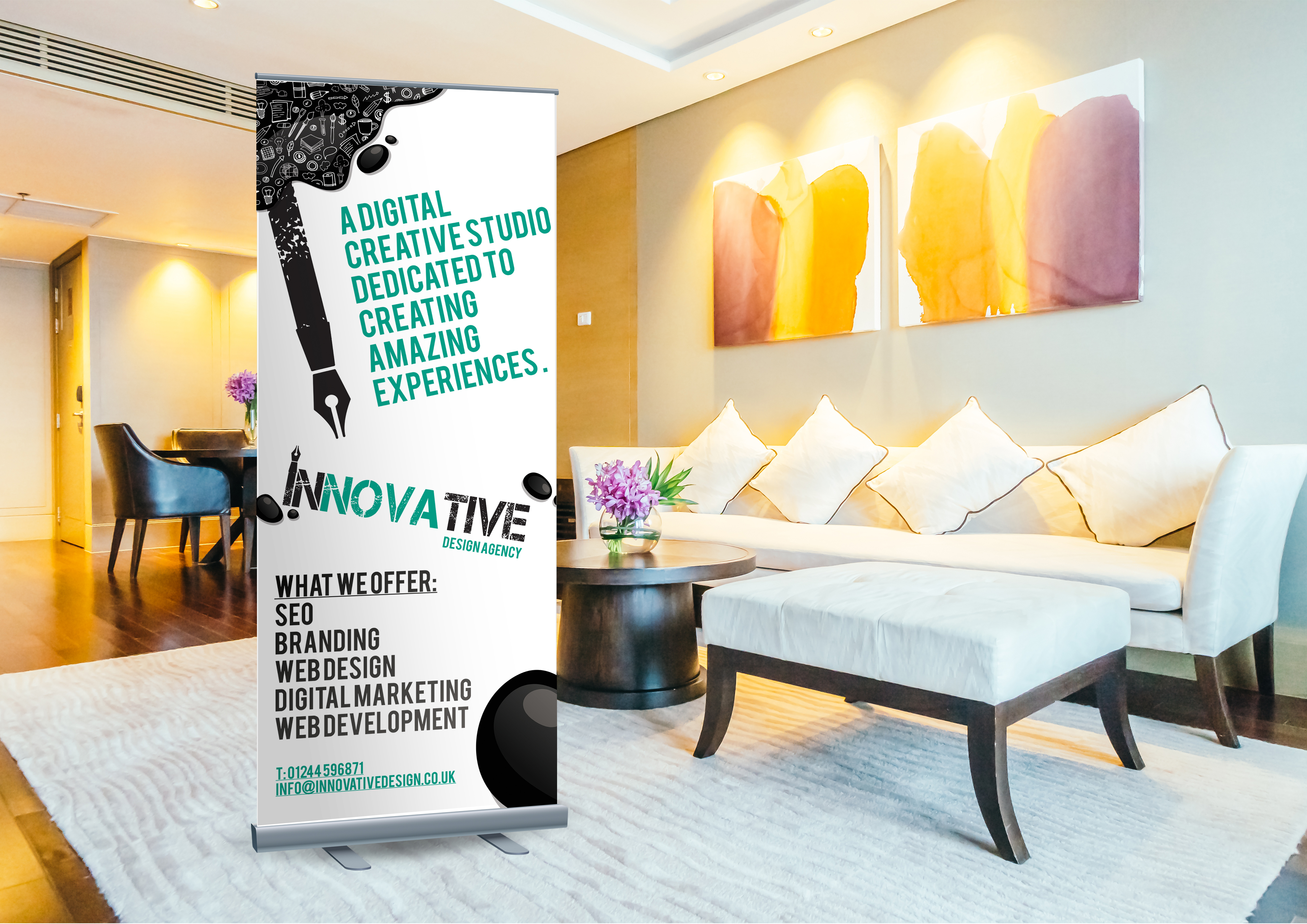 The different types of roller banners for your marketing needs
13 December 2017
Roller banners are amongst some of the most appealing print marketing materials available for companies to use. They are practical and easy to protect, seeing as they can be rolled up during transportation and simply unrolled at an event. They are also surprisingly versatile, and there are a number of different types of roller banner available. Here are 4 different sorts of roller banners that you can fully customise and use to promote your brand.
Standard Roller Banner
A standard roller banner comes with a supporting stand and one printed side, whilst the other is grey. They are easy to pack up and transport and have long been a staple marketing tool for all sorts of promotional events. Modern printing techniques mean they are very high-quality and, here at Purple Monkey, we use eco-friendly UV inks as well.
Premium Roller Banner
Deluxe printed banners are designed to an even higher standard than the regular banners and come printed on 510gsm material. They are designed for heavy use across a number of different events, and will remain taut and un-creased all throughout the year. If you expect your roll up banners to be getting a lot of use, then a deluxe banner may be a more worthwhile investment.
Double Side Roller Banner
Double-sided roller banners are very useful if you are attending a tradeshow or promotional event where your stand will be seen from all angles. Rather than limiting your display to customers already facing you, double-sided banners give you the chance to attract visitors from different parts of the room.
Desktop Roller Banner
Desktop roller banners are a marketing trend that is becoming ever-more popular for venue-owners across the country. They are easy to clean and manage, and are a useful marketing tool for adorning tables and desks at a wide variety of events. Some businesses even choose to use them as promotional giveaway items due to their unique appeal.
You can fully customise your roller banners by submitting your own bespoke piece of artwork. Alternatively, our team of expert designers would be happy to put together an appealing and powerful design perfectly suited to your brand.
Purple Monkey
Purple Monkey is a new and adventurous company based near Rhyl, North Wales. We never say no to a challenge, we're experts in the field of direct digital printing, and we can undertake any project, no matter how big or how small, with fast, reliable and compelling results. We'd like to say that we can print on anything – though so far, we are having a little difficulty with printing on actual monkeys.
Upload your own photos, designs or artwork, to produce the most personal and beautifully customised results that even a Purple Monkey could envisage or drop us a line today to ask our expert team if you need any advise or assistance.